For many of us, using social media has become a key tool in staying connected. However, many people feel that it can be even more isolating and draining. In The Joy of Missing Out: Finding Balance in a Wired World, Christina Crook examines the implications of a technologically focused life and the dynamic possibilities for those longing to cultivate a richer on- and offline existence. As the holiday season approaches, this may be a good opportunity to look at one of the ways that social media may not be the right tool for connecting.
Social media and news sites, where we spend the lion's share of our time online, are designed in every way to keep us there for as long as possible. Because I am a freelance writer, I know that online editors are looking for one thing and one thing alone: clickable content. More clicks result in more pages and more ads seen. Simple. The Internet is monetized at every turn. Facebook remained ad-free, coasting on its cool cred until it had over a billion users, then they sold out. Make no mistake, Silicon Valley wants you online, and they want you to stay there. But the longer we remain online, the shallower our real-life connections can become. Our attention is diverted; we are spread too thin.
If we remain fixed to our screens, we rarely dive deeper, push ourselves to swim out farther than the familiar routes we travel online. Even ideas that strike us as profound when we encounter them online rarely elicit more than a "like" or "share." If we want all of this knowledge to go further, our engagements to go deeper, then we need to take them offline. That's what good friends and good conversations do. They let us step out of our algorithm.
"One of the great challenges of today's digital thinking tools is knowing when not to use them," says Clive Thompson in his book Smarter Than You Think, "and when to rely on the powers of older and slower technologies, like paper and books."
This year especially, it's important to find ways to connect with each other. But as The Joy of Missing Out reminds us, social media is not a one-size-fits-all for communication. This season, we want to remind you that there are many different ways to connect with those you love while still being apart. If you are interested in how to create a richer offline existence be sure to check out Christina Crook's The Joy of Missing Out: Finding Balance in a Wired World.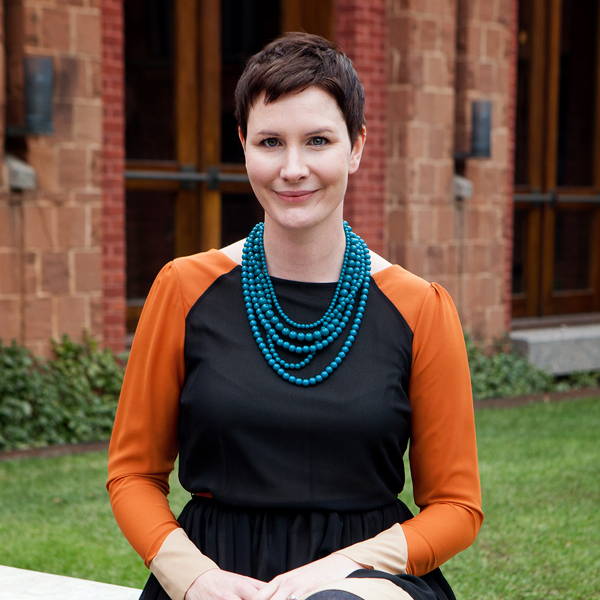 Christina Crook is a pioneer and leading voice in the field of digital well-being. As the award-winning author of The Joy of Missing Out and the leader of the global #JOMO movement, she regularly shares her insights in major media outlets and interviews other mindful tech leaders as the host of the JOMO(cast) podcast. She lives with her family in Toronto, Canada.