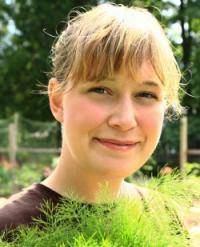 Since the relatively recent introduction of kombucha onto North American supermarket shelves, this healthy sparkling beverage has exploded in popularity.
In DIY Kombucha: Sparkling Homebrews Made Easy by Chef and Registered Holistic Nutrionist Andrea Potter, you will find the answers to key questions including "where
does all that sugar go?. "do I need to get a sitter for it when I go on holidays?', and does this SCOBY look normal?"
And while kombucha as a straight-up refreshing drink over ice is great, to help you get in the holiday spirit we are sharing this cocktail recipe Mah's Orange Mint Kombucha Spritz.
---
Mah's Orange Mint Kombucha Spritz
Choose a sturdy mixing glass.

Place the mint leaves into the bottom of the glass.

Add orange sections.

Press down lightly on the leaves and orange with muddler and give a few gentle twists. You are done




when juice has released from the flesh of the orange and it smells minty.

Add ice cubes and stir.

Top with kombucha and strain into a beautiful glass.

Serve immediately. Garnish with mint leaf.
Serves 2
5–8 mint leaves
1–2 mandarin oranges
¾ cup green tea kombucha—
(Janice suggests cherry
ginger flavored)
2 ounces gin (optional)
5–6 medium sized ice cubes