The Fairy Creek Blockade is a non-violent act of civil disobedience that has stopped Teal-Jones from building roads and logging old-growth trees in the last unlogged old-growth valley on southern Vancouver Island. Since August 2020, individuals from all walks of life led by Indigenous Elders and youth have blocked the road that leads to Tree Farm License 46, the cut block known as Fairy Creek. With several blockades and camps, this organized protest protects the pristine headwaters of this ancient ecosystem from destruction and aims to create a movement that holds British Columbia accountable for protecting its forests.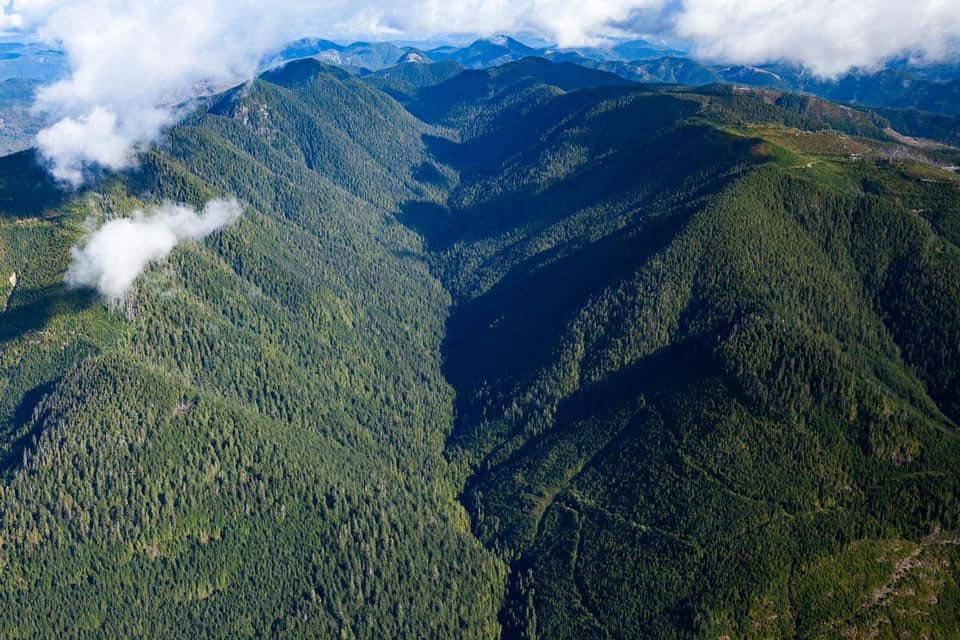 Resistance comes from a cross-section of citizens. This broad coalition includes Indigenous Elders and youth from many Nations, the Union of British Columbia Indian Chiefs, interest groups such as the Ancient Forest Alliance and the Sierra Club, the business-minded B.C. Chamber of Commerce and the Union of B.C. Municipalities (UBCM) as well as grass-roots organizations such as the Rainforest Flying Squad. Protesting alongside are mothers and children, protestors from the War in the Woods at Clayoquot so many years ago, and people like me who are new to direct action. All have gathered in hope of protecting the last of Vancouver Island's old-growth forests.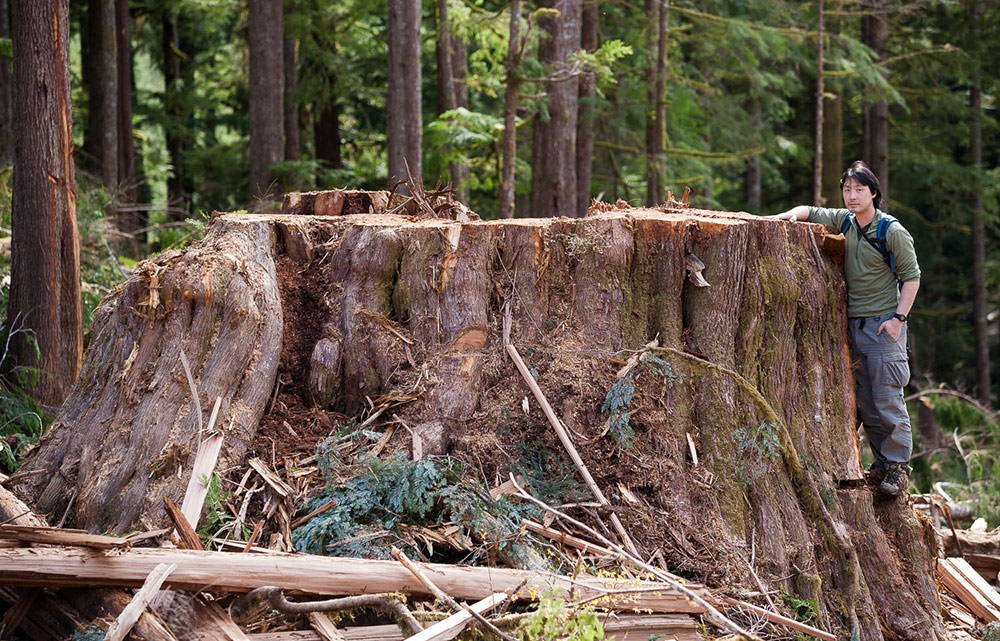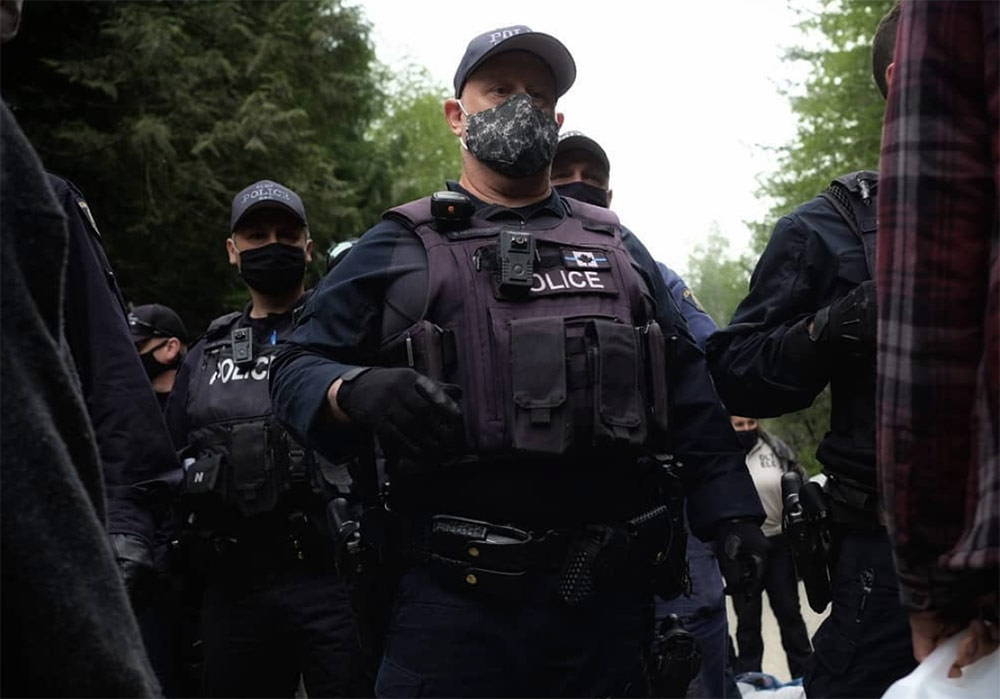 On May 17th, after 285 days of nonviolent civil disobedience and direct action by protesters, the RCMP enforced Teal Jones' court injunction. Last week nearly 50 people were arrested for defending the forests. It is called the Last Stand for Ancient Forests because forest defenders are protecting the last 2.7% of old-growth forests on Vancouver Island. Land defenders are asking for Premier John Horgan to uphold his election promises of protecting old-growth forests and strengthening reconciliation efforts with Indigenous people by implementing all 14 recommendations of BC's old-growth strategic review A New Future for Old Forests.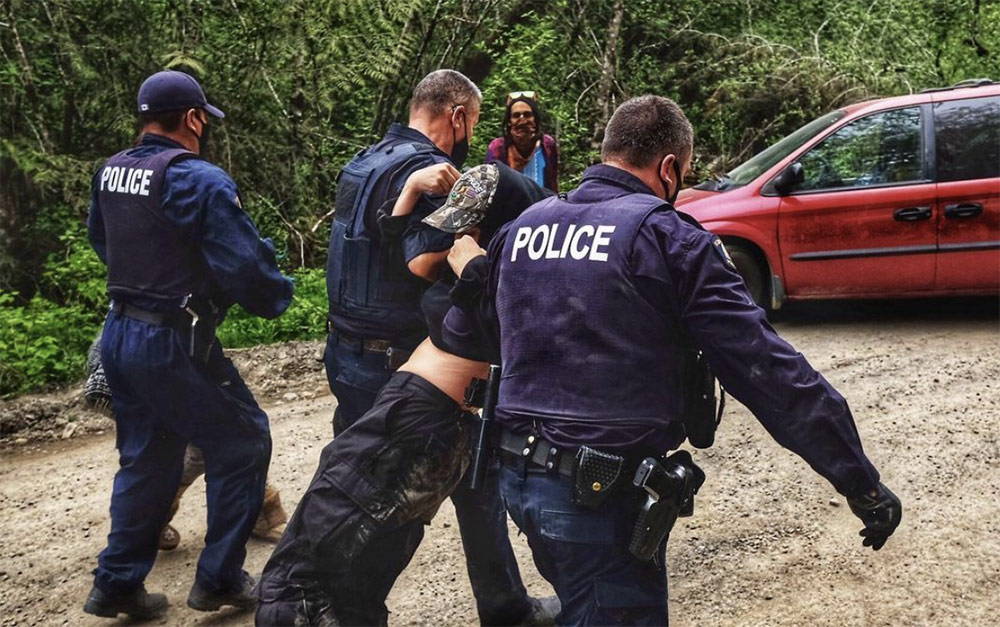 Fairy Creek has highlighted a troubling continuation of colonial violence against Indigenous people. Over the past two weeks, the RCMP have enforced an illegal exclusion zone that prevents legal observers and restricts media, unless approved by them, from witnessing and reporting on the arrests. At this point, many of the arrests have targeted legal observers and Indigenous youth. Videos obtained by IndigiNews show the violent arrest of an Indigenous woman as she cries, "I can't breathe." In a further clampdown and a devastating loss of crucial communication between the protesters and those following around the world, the official Instagram account for Fairy Creek, which had amassed over 24,000 followers, was deleted when footage of police arrests was posted to the account.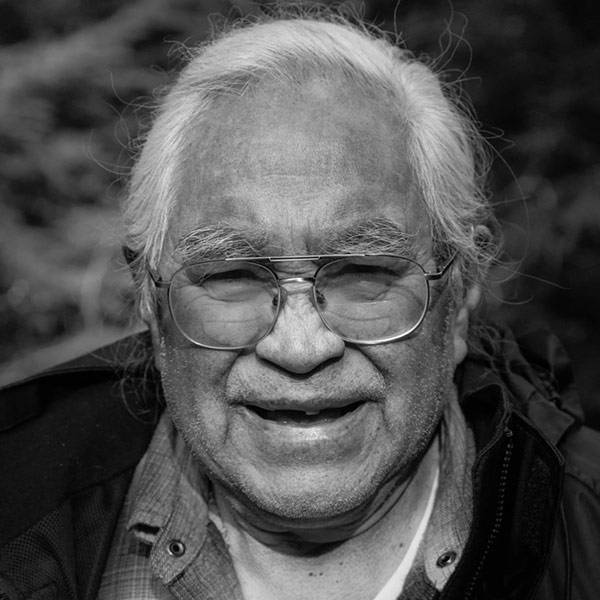 On Monday, May 24th, Elder Bill Jones, who has been bravely leading this movement, was threatened with arrest on his land, the unceded territory of the Pacheedaht people. Faced with arrest, Bill says: "I implore people to continue to stand with me to protect our forests from destruction and colonialism. We need allies on the ground to stop old-growth logging in my home territory and for my future generations and relatives."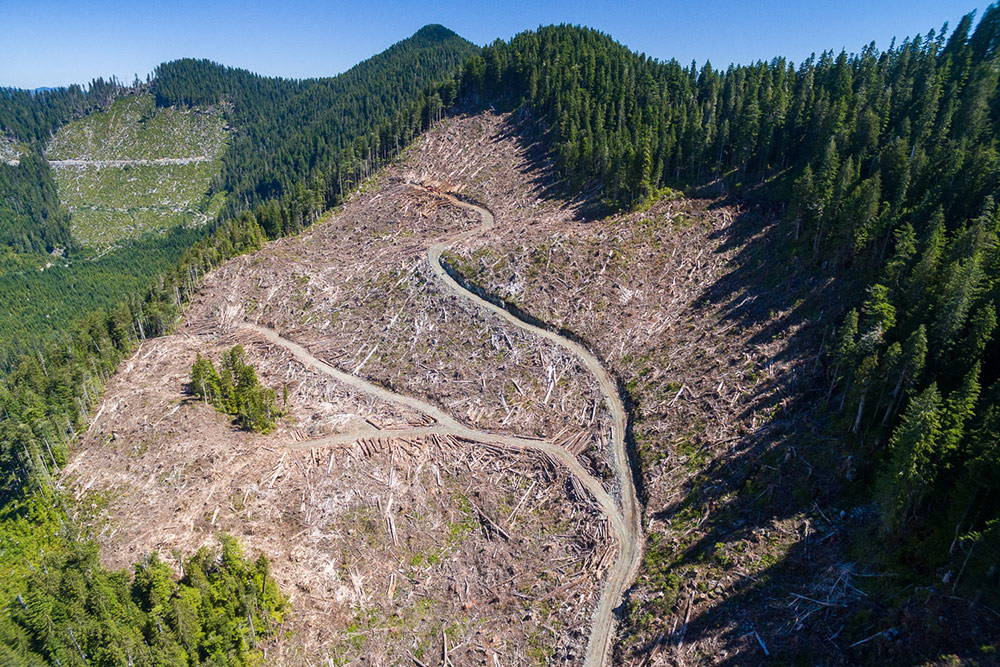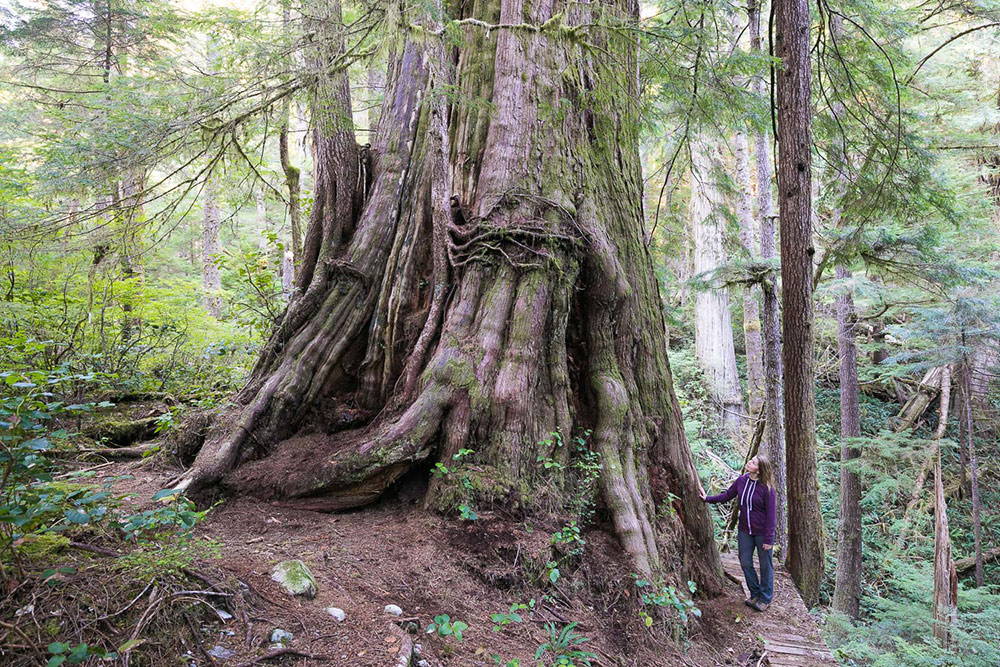 Fairy Creek is not about loggers versus environmentalists, although that is the narrative spun by the media, government, and industry. It is a collective effort to push back against corporations and governments systematically destroying ecosystems in the short-term pursuit of monetary gain. It also highlights the continued racial violence that disproportionately targets Indigenous people by the police. There are several ways that you can help from your home, and we encourage you to do so. Below are some of the ways you can support Fairy Creek protesters from your home.
Contact Decision Makers


Send an

instant message

to a list of government decision-makers

Email Forest Minister Katrine Conroy at: FLNR.Minister@gov.bc.ca, Premier Horgan at Premier@gov.bc.ca, Indigenous Relations Minister Murray Rankin at IRR.Minister@gov.bc.ca, and Environment Minister George Heyman at: ENV.Minister@gov.bc.ca

Phone the office of the Premier at: 250-387-1715

Email, phone, or schedule a virtual meeting with

your MLA

. Read our

talking points and tips

to help prepare.

Sign our

petition

Send a hand-written letter to Minister Conroy and/or Premier Horgan at: British Columbia Parliament Buildings 501 Belleville St, Victoria, BC V8V 1X4

If you're on Twitter, tweet and tag

Minister Conroy

using @KatrineConroy,

Premier Horgan

using @JJHorgan, and

Minister Heyman

using @GeorgeHeyman
When EMAILING your MLA, please explain that:
Old-growth forests are important for sustaining endangered species, tourism, clean water, wild salmon, and many First Nations cultures.

A science-based, legislated plan is needed to protect BC's endangered old-growth forests.

Forestry jobs can be sustained and enhanced by restricting raw log exports to keep BC logs for BC's mills and by providing financial incentives (e.g. tax breaks) to help develop a value-added, second-growth wood manufacturing industry.

Financial support for First Nations' sustainable economic development, such as tourism and renewable energy, is needed as an alternative to old-growth logging, along with support for First Nations' land use plans and Tribal Parks.

While long-term solutions are being developed, in the interim, the BC government can immediately protect more old-growth forests by:

Placing moratoria on logging on the old-growth "hotspots" (the most intact, valuable areas).

Directing the government's own logging agency, BC Timber Sales, to discontinue issuance of old-growth cut blocks.

Dedicating funding for a provincial Land Acquisition Fund to purchase and protect old-growth forests and endangered ecosystems on private lands.
* Be sure to include your full name and address so that they know you're a real person!
Phone your MLA's constituency office:
When phoning, you'll likely speak to a Constituency Assistant. Briefly let them know your name, home address (so they know you're a constituent), and tell them BC needs:


A science-based plan to protect endangered old-growth forests.

Incentives for a sustainable second-growth forest industry.

Funding for First Nations sustainable economic development in lieu of old-growth logging

A land acquisition fund to purchase and protect endangered old-growth forests on private lands.
Template for Email/Letter/Facebook Post:
Dear [recipient name will go here],
I am deeply concerned about the continued logging of BC's endangered old-growth forests and the decline in BC forestry jobs.
After almost a century of industrial logging, the BC government's own data reveals that less than 3% of old-growth forests with the largest trees, found in the richest growing sites, remain standing today, putting biodiversity, the climate, and our own well-being at great risk.
After a thorough review of BC's old-growth policies, the government-appointed Old Growth Strategic Review panel has recommended a complete paradigm shift in BC's forest regime to protect old-growth forests. Their report provides decision-makers with a clear path forward - one that is based on science, respects Indigenous rights, and supports workers and communities.
I applaud the BC NDP for its commitment to implement the Old Growth panel's recommendations in their entirety. But time is running out and more ancient forests are being logged every single day.
I am therefore calling on the BC government to:


Work with Indigenous governments to immediately halt logging in BC's most at-risk old-growth forests, as recommended by the independent panel.

Implement all of the Old Growth Strategic Review panel's recommendations within the proposed three-year timeline.

Allocate funding to support Indigenous-led protected areas, land-use planning, and economic alternatives to old-growth logging.

Create a provincial land acquisition fund to purchase and protect endangered ecosystems on private lands.

Develop a strategy to support the transition to a sustainable, value-added, second-growth forest sector.

Enact legislation that places ecosystem integrity, biodiversity, and ecosystem services over timber values.


BC's ancient temperate rainforests are critical to sustain unique and endangered species, clean water for communities and wild salmon, a livable climate, sustainable tourism jobs, and many First Nations' cultures. Sadly, decades of destructive forest policies have driven these globally rare forests to the brink of ecological collapse.
Thousands of concerned British Columbians from diverse segments of society; multiple chambers of commerce, including the BC Chamber of Commerce; the Union of BC Indian Chiefs; the Union of BC Municipalities; the Public and Private Workers of Canada, representing thousands of forestry workers; and many others are all calling on the province to act.
If we are to have any hope of combating catastrophic climate change, stemming biodiversity loss, securing long-term economic health, and protecting our own wellbeing, the BC government must work quickly and decisively to protect old-growth forests before it's too late.
Thank you for carefully considering my message.
Sincerely,
[your name will go here]
[your email address will go here]
[your location will go here]
Contact the RCMP:
(250) 749-6668
Call this RCMP line, you'll hit a message taker. Ask for the Cowichan Lake RCMP and use this script:

"I'm calling on behalf of the Legal Observers that are on-site at Fairy Creek, the Caycuse, and surrounding areas. The RCMP are preventing Legal Observers from doing their lawful work. This is abuse of power.
We are witnessing the RCMP's abuse of power to arrest in order to prevent lawful observation and conceal RCMP tactics. This systematic lack of transparency and abuse of police powers during the enforcement actions at Fairy Creek and surrounding areas is of grave concern to me.
This is particularly concerning given the number of Indigenous people who are defending the land at Fairy Creek. My concern is that without adequate legal observation and media oversight, they are vulnerable to the racial violence that has been historically used by the RCMP against them."
*They will ask for your name, phone number, date of birth, and address.