May 25, 2021 marked the first anniversary of the murder of George Floyd on a Minneapolis, Minnesota street by Derek Chauvin, then a Minneapolis police officer, who had been convicted of all charges, including second degree murder, the previous month. This broad- daylight murder occurred after a store clerk suspected Mr. Floyd of passing a counterfeit $20 bill and called the police. Four police officers showed up at the scene, attempted to arrest Mr. Floyd, and, in the ensuing confrontation, three officers watched while the fourth, Mr. Chauvin, knelt on Mr. Floyd's neck for over 9 minutes, until he died. A 17-year-old girl caught the incident on her cell phone, and in the days following the horrifically brutal attack, the video was replayed over and over throughout the world—re-inflicting the trauma of that day on Black people, and especially on the loved ones of George Floyd. We heard many people—of all races and ethnicities—express hope that "this time will be different," and proclaim that the time had come for a "racial reckoning."
On the anniversary of George Floyd's murder, the term "racial reckoning" appeared again—in news reports, in commentary, from faith leaders, from some elected officials—but not because the pace of change has accelerated. In fact, just the opposite has happened: change has slowed and hope diminished.
Racial injustice and continuing racial inequities were created and are sustained by white people. Whites need to take responsibility and tackle this centuries-old legacy. Doing that requires that white people talk honestly about race and do the work to learn about racism, the legacy of enslavement, racial disparities, and the myriad ways that Black people experience living in the US. Without this work, we cannot move forward toward racial equity and justice. The public display of white supremacy seems commonplace these days, emboldened even more by the January 6, 2021, insurrection at the US capitol.
Despite the earnest work of many civic groups to learn more, talk more, and risk more to achieve racial justice and equity, the situation in the US seems worse rather than better. Consider these facts.
Since May 25, 2020—the day of George Floyd's death--at least 229 Black people have been killed by police (Khaleda Rahman, Newsweek, May 25, 2021). Their ages ranged from 3 months to 88 years, and the vast majority were male. In Minnesota, news of the police killing of Daunte Wright in the suburb of Brooklyn Center spread like wildfire because of where it happened and because police action appeared vastly out of proportion to what happened. News reports have also surfaced of past excessive force and deaths of Black people at the hands of police, with these events now coming into view because of the spotlight on Floyd and the conviction of Derek Chauvin.

Hate crimes against Asian Americans and Pacific Islanders (AAPIs) have escalated. The Center for the Study of Hate and Extremism reported an increase of 149% in these hate crimes in 2020—a year when hate crimes overall decreased in the US by 7%. The Center also reported that during the first quarter of 2021, hate crimes against AAPIs were up 164% compared to the first quarter of 2020. The escalation of anti- Asian incidents coincided with the "China virus" narrative circulated by the former president of the US, but likely followed a path of the overall unleashing of racism in the US.

Anti-Semitic attacks have also increased. The Anti-Defamation League reports a 10% increase in such acts in 2020. And during the weeklong violence between Israel and Palestine in May, over 17,000 tweets using variations on the statement "Hitler was right" appeared.

Discussion of the need for changes in policing culture have devolved to a polarized battle sloganized as "defund" vs. "defend" the police. Even though some communities and a few states made progress this past year in reforming their policing practices and public safety programs, federal legislation under the name of The George Floyd Justice in Policing Act continues to be controversial and is presently stalled in the US Senate over a range of issues including "qualified immunity."

As of March 2021, bills with restrictive measures to curb voting rights had been introduced in 47 states. Georgia, Iowa, Arkansas, and Utah have enacted such measures and 29 states have passed them in at least one chamber of government.

Support for Black Lives Matter by white people has slumped in the past year. The Pew Research Center reported that in June 2020 (right after Floyd's killing), 60% of whites indicated at least some "support" for BLM. By September 2020, that had dropped to 45%. More recent data released by the online polling company Civiqs shows that support for BLM by white people and by Republicans has dipped even lower than it was before George Floyd was killed.
The list goes on as news emerges about continued racial discrimination in just about every sector of society. We're beginning to see more coverage of important historic events that shaped the racial crisis today. On May 31, for example, journalists, broadcast, and cable stations featured stories and special events marking 100 years since the Tulsa massacre, in which white racists wiped out what came to be called "Black Wall Street." Businesses and homes were burned, and over 100 Black residents died. That massacre destroyed a vibrant economic foundation that never could be rebuilt. White people often do not see that an event such as this one is not just about the past: the event, and the pile of less dramatic events and practices like it, show up today in the contours of economic inequality. It all boils down to startling truths about systemic racism and the imperative that white people who actually want to see change get to work in every way possible to turn the direction toward progress. To do that we need to talk, to engage in dialogue, and to cast any discomfort we feel aside. Without talk and dialogue, we will never achieve true racial reckoning.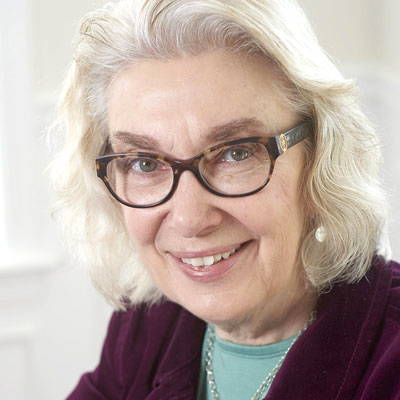 Fern L. Johnson, PhD, is Senior Research Scholar and Professor Emerita at Clark University focusing on race and culture. As a white parent of African American sons, she co-authored The Interracial Adoption Option. She lives near Boston, Massachusetts.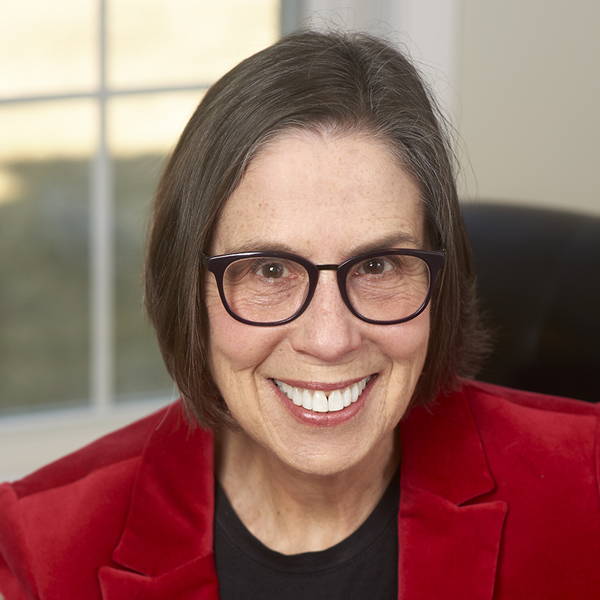 Marlene G. Fine, PhD, is Professor Emerita at Simmons University focusing on cultural diversity and leadership. As a white parent of African American sons, she co-authored The Interracial Adoption Option. She lives near Boston, Massachusetts.