By Lisa Kivirist, Co-author of Homemade for Sale
Cottage food entrepreneurs succeed during COVID-19
Did you bake and give away cookie gifts this past holiday season with your friends and family saying "these are so yummy, you should sell them"? Do you have this secret dream of running your own food business from home? Or maybe you already lost your job due to COVID-19 and want the control of calling your own shots and being self-employed?
The upside silver lining to the pandemic has been this growth of new cottage food home-based business, tapping into state laws that legally allow you to use your home kitchen to produce and sell non-hazardous items like cakes and cookies and other bakery items, high-acid canned items like jams and pickles, candies and more. States across the country are seeing a significant increase in new home-business start-ups as folks are looking for creative ways to earn income right from the safety of their home.
Here's the best news: you can't fail! Because you already have a kitchen and probably are already quite experienced in creating tasty treats, you have everything you need right in front of you. Many of us already have shelves filled with jars of jams, jellies or pickles. We were baking sourdough bread way before it became trendy and hip. You are also part of something much bigger, beyond your kitchen walls. As my husband, John Ivanko, and I write about in Homemade for Sale:
Today's cottage food movement cooperatively supports the burgeoning 'buy local' movement across the country. . . the money circulates within your community. You're not just a small, home-based chutney producing business, you're playing a role in changing our economic system, one cookie and neighbor connection at a time.

There are five key steps to launch your food business out of your home kitchen:

The first step is to find and understand your state's cottage food law as these regulations are state-specific and can vary across borders. The good news is every state except for New Jersey currently have various cottage food opportunities in place. The national cottage food sites Forrager and Farm-To-Consumer Legal Defense Fund can get you started and link you to your state's specific legislation, typically administered by the agriculture of health departments. Note that under cottage food law, we are, for the most, part talking about producing non-hazardous food products out of your home kitchen, not catering or serving meals or prepared food. Your products typically need to be sold directly to the customer in your home state (i.e., not wholesale and must take place within your state). Again, you'll need to check what your state regulations allow you to do.
Cottage food laws allow you to produce non-hazardous food products out of your home kitchen, which generally mean shelf-stable items that do not require refrigeration. This includes lots of possibilities, baked goods such as cookies, breads and cakes that do not have things like custard, cheesecakes or fillings or frostings needing refrigeration. High-acid canned items would include the safer canned items like jellies and salsas.
Check out the information from your state on allowed products and for help navigating any questions. There are scientific definitions and tests such as water activity for baked goods that determine non-hazardous based and your state's department of agriculture or health can help navigate next steps if needed.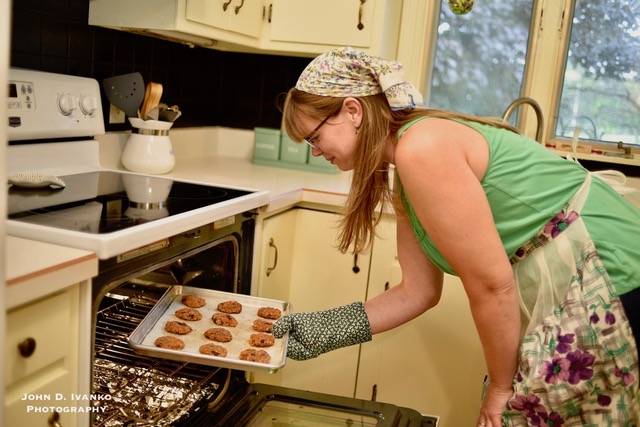 Congratulations: You are about to make the leap from something that has been your hobby to a full-fledged business owner and entrepreneur. While this is exciting new territory, it can, granted, feel overwhelming. Take it one step at a time and, importantly, take yourself seriously. My Homemade for Sale book and new Udemy class goes into detail on deciding your business structure, navigating insurance and liability. My UDEMY course, How to Set Up and Market a Food Product Business from Your Home Kitchen, can be taken for a special New Society Publishers' discount for only $30 (68% off full price of $94.99). Click the link and the coupon code will automatically be entered.
THIS COUPON CODE LINK EXPIRES MARCH 4, 2021.
The great news: Welcome to the world of deductible expenses. Those things that you before used personal cash to get — from cookie decorating classes to educational books or courses — are now legitimate business expenses that can positively impact your bottom line.
You are so ready for this. Think about the countless hours you've put into your craft, detailing birthday cakes for your kids or stocking up on strawberry jam with your garden bounty. You probably way over the 10,000 hours to be an expert at something.
Fortunately, going public and launching your food business is super easy even during a pandemic thanks to social media and quickly establishing an online presence. Cottage food entrepreneurs are successfully and quickly connecting with local markets via tempting product photos strategically shared on Instagram and Facebook along with business websites via the many free services out there now.
As now a business owner, embrace the joy of creative entrepreneurship and adjust and experiment as you roll out. Remember you're making small batches of things so you don't need to worry about money tied up in inventory, along with the tasty fact that you can just eat what you don't sell.
One important fact to keep top of mind: Price your products accurately to reflect both the ingredient cost and even more importantly, your time. You are not competing with commercial, industrial grocery stores. You are a culinary artist, a crafts person who brings skill and commitment to every jar of jam or fresh loaf of artisanal bread -- and you deserve to be fairly compensated.
Celebrate the freedom to earn, where you call your own shots and enjoy the satisfaction of running your own business. Cheers to this cottage food entrepreneur movement growing even stronger.
A leading advocate and champion supporting home business food start-ups, Lisa Kivirist is co-author of Homemade for Sale, the best-selling guide for cottage food business start-ups. Need support in launching your home kitchen-based business? Join Lisa's How to Set Up and Market a Food Business from Your Home Kitchen, an online self-directed course with 21 lessons and over 5 hours of content. Click here for the special New Society Publishers course discount code link price of $30 (68% off full price of $94.99). The coupon code will automatically be entered.
THIS COUPON CODE LINK EXPIRES MARCH 4, 2021.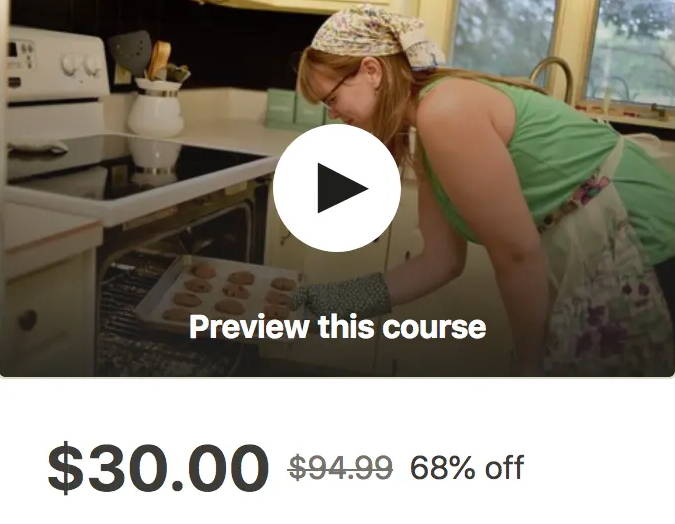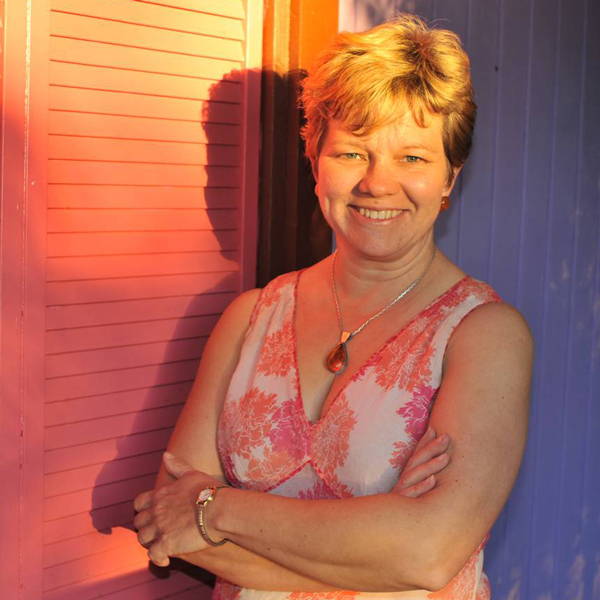 Lisa Kivirist is a national speaker and writer, and innkeeper of Inn Serendipity Bed & Breakfast. Together with her husband, John, Lisa is co-author of the award-winning ECOpreneuring, Farmstead Chef and Rural Renaissance. She directs the Rural Women's Project of the Midwest Organic Sustainable Education Service, an initiative providing resources and networking for women farmers and food-based entrepreneurs. Lisa lives in Browntown, Wisconsin.