Today's blog is an Interview with Bevin Cohen, author of The Complete Guide to Seed and Nut Oils, featuring a question that was asked by a reader on social media.
How long have you been pressing your own oils and how did you get started?

We've been pressing seed and nut oils at Small House Farm for almost a decade. We started with a supply of locally grown sunflower seeds and a simple, hand-turned expeller press, which is all anyone needs to produce plenty of oil for their household. We quickly realized that the quality of oil we were able to produce at home was far superior to anything that we could purchase at the grocery store and we decided to offer our freshly-pressed oils along with the other products that we were bringing to our local farmers market. The positive response from our community was overwhelming, and since then we've been able to upgrade our machinery and expand our selection of oils.
Why should people consider pressing their own oil at home?

Freshly-pressed oil is far superior to anything available at the grocery store, in both flavor and nutritional value. Also, it's empowering to be involved in the production of one's own food. Interest in local food has grown considerably in recent years, and culinary oils are certainly a part of that, in fact they are a kitchen staple, yet they are rarely included in the conversation. People can take a huge step forward in regaining control of their food system by simply commiting to producing more of the items that they consume, and pressing their own oil at home is an effective way to begin this journey.
What are the benefits and challenges of small scale seed and nut oil production?

The first benefit to small scale seed and nut oil production is having the freshest, most delicious oil available! Producing our own oil also allows us to eat with the seasons and it opens the door to exploring a wide world of flavorful oils that we may not have access to at our typical grocery store. Of course, pressing our own oil does present some challenges. Although the most basic mechanical press is relatively inexpensive, there is some cost involved as well as the labor that goes into growing, foraging, and processing our oilseed crops. Even if we purchase our seeds and nuts in bulk, there is the time that goes into the actual pressing. But the ultimate goal with my book is to help alleviate these challenges for the reader, to show them what I've learned over the years, from tips on growing and harvesting crops, to simple ways to upgrade the oil press for maximum efficiency. All of the challenges I've overcome and lessons I've learned throughout the years are included in this book. I sure do wish a book like this existed when I began my journey as a small scale seed and nut oil producer!
Winning Giveaway Question
Do you discuss ethical foraging in the book? Also do you talk about location/season for the seeds/nuts?

Yes, most certainly! I can't even begin to discuss foraging without first discussing ethics and relationship with the land.. the book covers seasons, locations, growing, foraging, processing, storage, pressing and uses for each of the oils!
---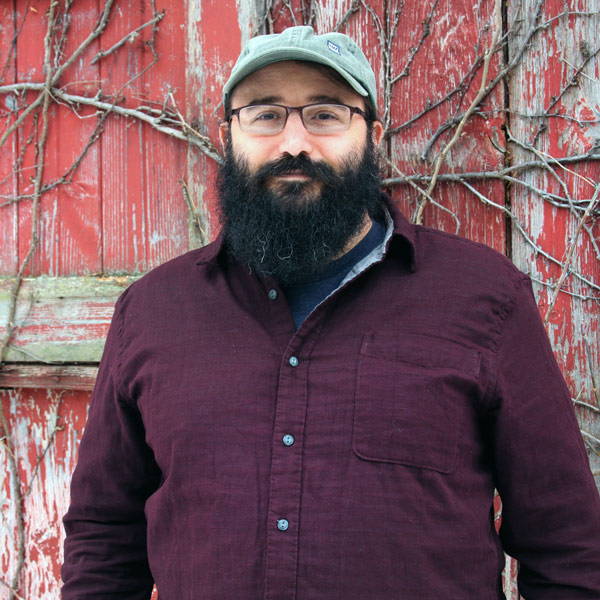 Bevin Cohen is an herbalist, gardener, seed saver, educator, and author of The Artisan Herbalist. Owner of Small House Farm, he offers herbal products and oils as well as leading workshops and lectures nationwide on the benefits of living closer to the land. He lives in Sanford, Michigan.