Using rammed earth for construction appeals to people for a variety of different reasons. It could be a desire to be sustainable, the appeal of having the natural beauty inside one's home, or simply wanting to have something different. Since 1993, using rammed earth in construction for code-approved buildings has occurred in almost every province and proven themselves capable of enduring the harsh Canadian climates. Today, we take an excerpt from Essential Rammed Earth Construction: The Complete Step-by-Step Guide by Tim Krahn to discover more about one of the oldest construction methods on the planet.
Excerpt from Essential Rammed Earth Construction
Earth Rammed Construction: Building With Materials Found On Site

I have always been fascinated by the idea of creating a structure entirely out of material found on the site. Rammed earth is not always made up of in-situ material, but it holds that potential. Earth is a material available almost everywhere above sea level, and it is likely that the first permanent buildings were earthen. Pretty much anywhere humans have managed to build maintainable roads, there exist the basic soil elements — gravel, sand, silt, and clay (and water) — necessary to create raw rammed earth. It is because of this availability that earthen construction is among the oldest types on the planet, and it is still common in most of the world. Whether it's adobe, wattle and daub, cob, compressed earth block, or rammed earth — be it raw or stabilized — more than a billion people (as well as other animals, termites and many other insects, and many species of bird) live in earthen structures.
Definitions: Historic and Modern Additives

What is rammed earth? The name tells us both the method and the material. It is a mix of damp soil elements (earth) manually compressed (rammed) to a high density, held together by a combination of some type of binder and the effects of surface tension (what an engineer might call matric suction). In the literature on the subject, you will see much discussion about the desirability of raw versus stabilized rammed earth. Why differentiate between raw rammed earth and stabilized? In simple terms, raw rammed earth is made up of only gravel, sand, silt, clay, air, and water strategically mixed and then rammed into a pre-made formwork. Stabilized rammed earth adds an additional binder (usually pozzolanic or cementitious) to the clay, which changes the surface tension effects caused by drying. Pozzolanic binders are often referred to as Roman cement; the name comes from the volcanic soils found near the town of Pozzuoli in Italy. Modern pozzolans are ground blast-furnace slag, ash from coal-fired power plant operation, and other by-products of high-heat processes such as calcined clay. Cementitious binders are a special set of pozzolans — they are primary products of very high-heat processes. The best-known is Portland cement, but hydrated lime can also fall into this category. Historically, casein (dairy protein) and tar were the earliest common stabilizers added to soil mixes, along with straw or other fibrous materials to add tensile capacity (although the latter is more common with adobe and cob building). Lime and naturally occurring pozzolans have been added to rammed earth for over a millennia; Portland cement and other artificial pozzolans have been added in more recent centuries.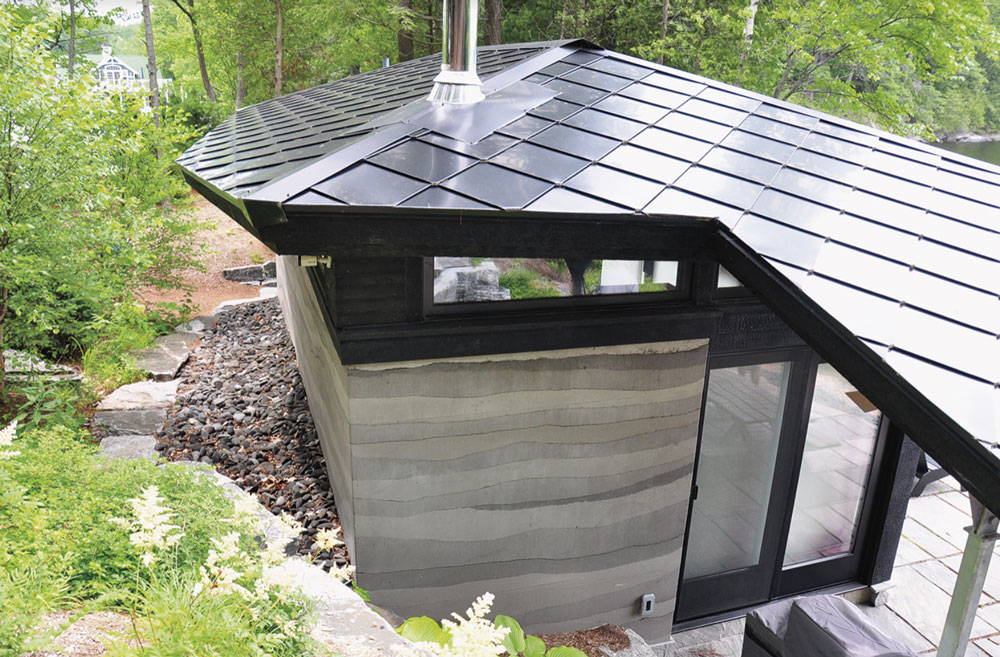 Raw Earth Versus Stabilized Earth

Some current practitioners, particularly in Europe, promote raw rammed earth over stabilized, citing lower carbon footprint and embodied energy along with total recyclability, among other characteristics. As a builder passionate about sustainable built environments, I agree whole-heartedly. As a professional engineer practicing in Canada, I have a difficult time designing and approving stand-alone raw earth buildings. Both the physical and regulatory climates in North America make it difficult to build code-conforming, durable raw earth structures. Freeze-thaw cycles, a feature of most building sites in Canada and the northern US, make the durability of raw earth walls dubious without the addition of a protective layer on the exterior — either a plaster or some kind of rainscreen assembly. While it is physically possible to use an earthen plaster for this protective layer, and it is theoretically possible to maintain this plaster indefinitely, the code requirements in North America do not provide an easy path to approval for such a design. Further, many clients are principally attracted to rammed earth's aesthetic qualities, and covering it up is counter to that. Additional layers also add cost and complexity to the construction process. That said, there is no practical reason stating that a builder can't construct a raw earth wall and then clad the exterior with a rainscreen to create an assembly that could be defended within the alternative solutions provisions of the Canadian building code. I am certain that a similar strategy could be undertaken to meet the requirements of the International Building Code (IBC) in the United States for a raw rammed earth building. In short, in order to have fully exposed rammed earth on both interior and exterior surfaces of a code-conforming structure in North America, stabilization of one sort or another is mandatory. That does not mean raw rammed earth cannot be built in a code-conforming manner, but it will need some kind of external weather protection, and it may be limited to nonseismic areas as a structural element.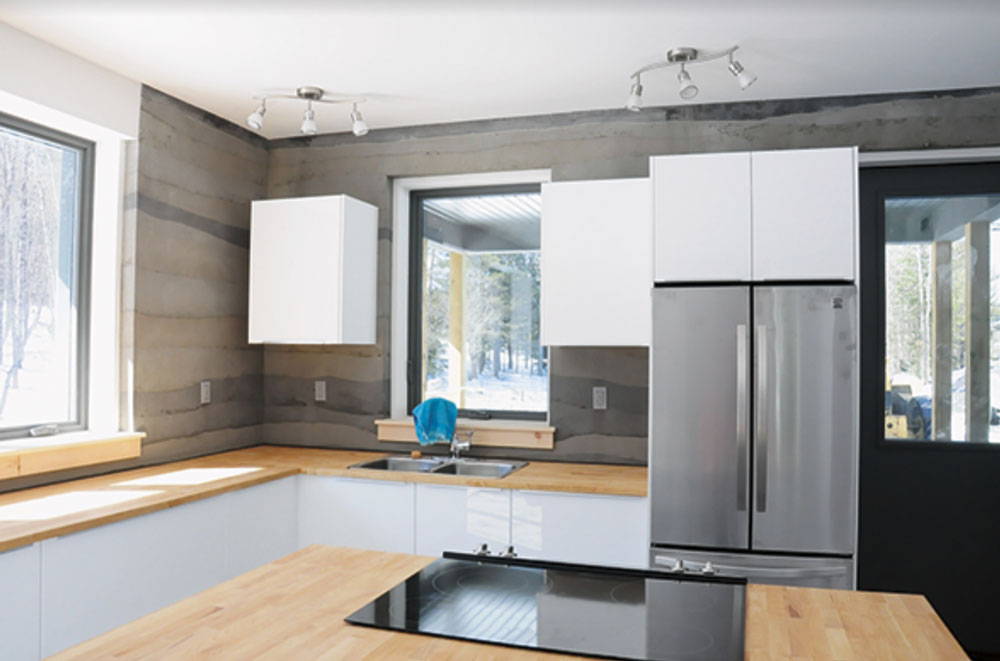 In terms of material selection, we will cover both raw and stabilized rammed earth. There is a significant difference in mix design between the two. My experience is primarily with stabilized rammed earth, focusing on pozzolanic binders to increase strength along with silica-based admixtures to reduce permeability in order to promote durability under repeated wet-dry and freeze-thaw load cycles. Detractors may argue that this means we are effectively creating nothing more than damp-pack concrete, and I cannot argue. It is an approach along these lines that has allowed me to obtain a building permit for a rammed earth project in one of Canada's most restrictive jurisdictions — the city of Ottawa.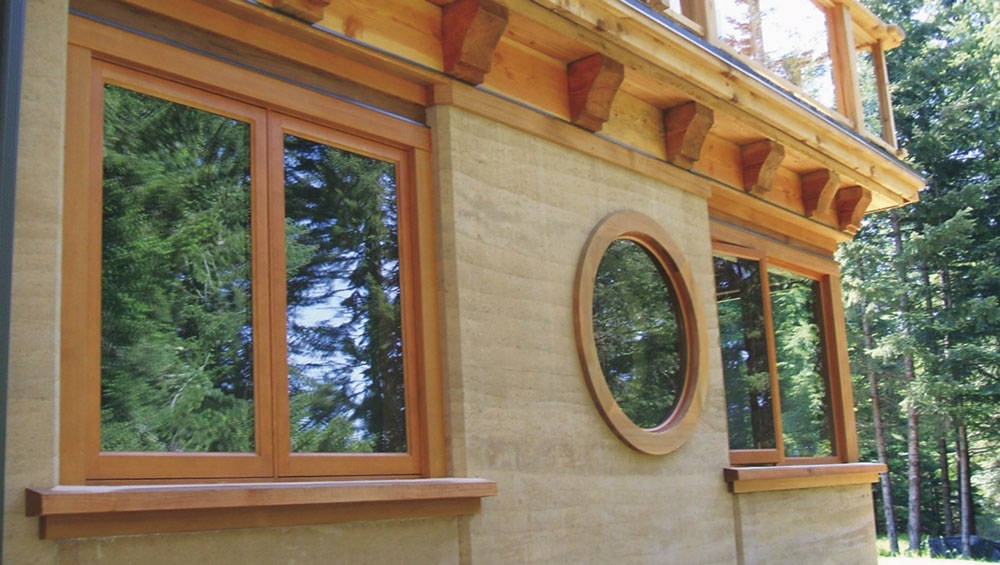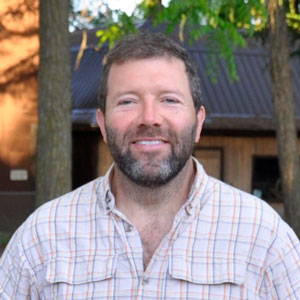 Tim J. Krahn, P. Eng. is a registered professional engineer and partner in Building Alternatives Inc., consulting engineers specializing in non-conventional structural and building envelope design. He holds a masters degree in geotechnical engineering, a bachelors degree in civil engineering, is a founding member of the Natural Building Engineering Group, and is the chair of the Ontario Natural Building Coalition. He currently resides in Ontario, Canada.