When many think of the typical American farmer, they visualize the sun-roughened, faded overalls, and calloused hands - white hands. Yet, though it's the white hands that all too often come to mind with agriculture, there are so many more seemingly forgotten hands in agriculture today. In The Color of Food, Natasha Bowens teaches us that beyond buying locally, the food and farm movement is about preserving and protecting the community. Today we share an excerpt from The Color of Food that celebrates the transformation of the South and the fight to revive African American farmers.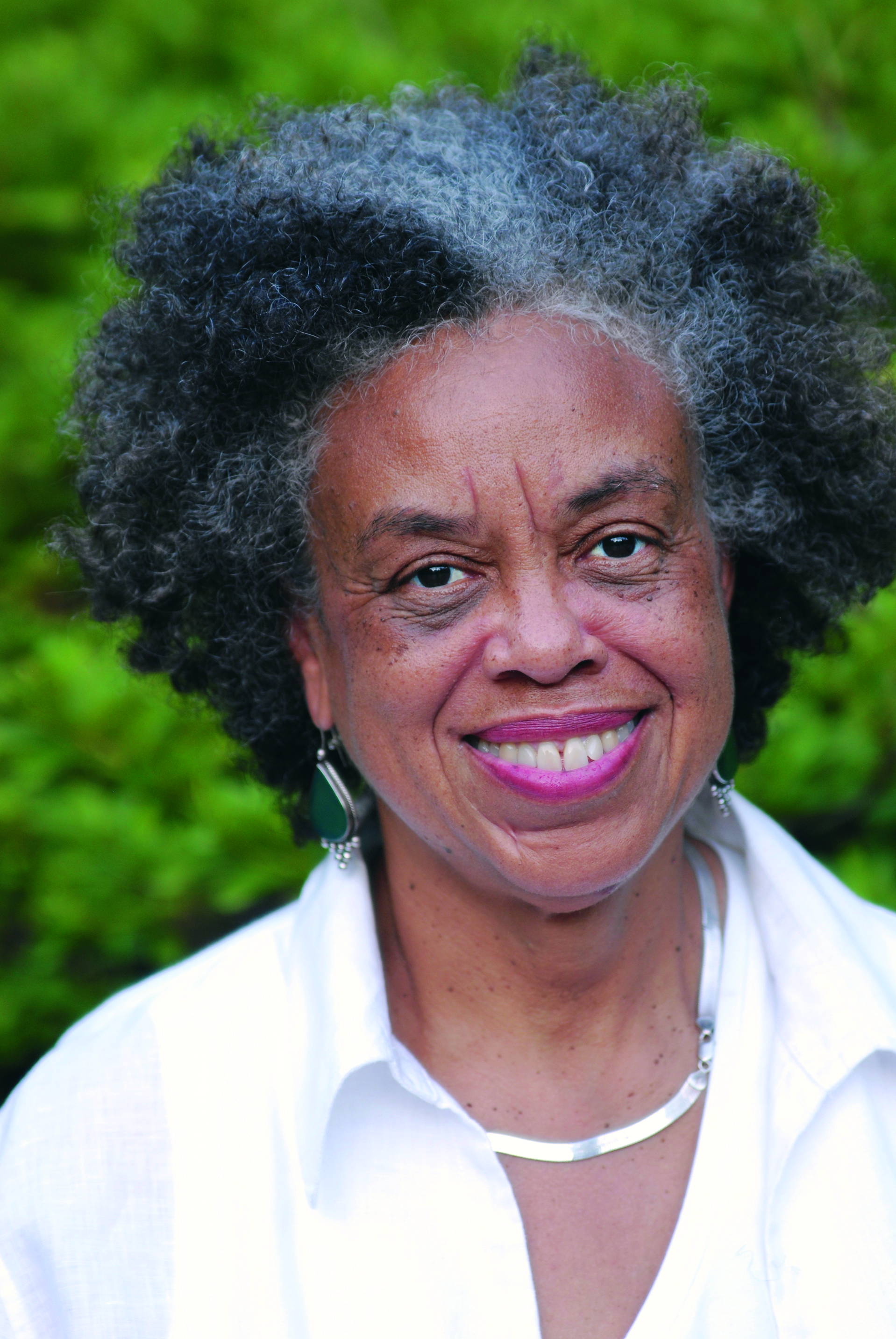 Some might say with the plummeting number of Black farmers over the last century that there is little hope for reviving the Black farmer community. But some, like Cynthia Hayes of the Southeastern African American Farmers Organic Network (SAAFON), are standing up to that and proving quite the opposite. With a transition to organic farming and a strong network across the South to support Black farmers, Cynthia Hayes, Dr. Owusu Bandele, and the rest of SAAFON are planting seeds of survival and proving just how resilient their communities are.
Before I even started this journey, I was connected online with Cynthia Hayes, who I now fondly call Mama C. She was immediately supportive of my project and got right to work helping me to fundraise and reach out to farmers in her network who were willing to participate in interviews. As I drove all over the Southeast, the majority of the farmers I interviewed were SAAFON farmers and were thrilled that Cynthia had sent me their way. When I finally got closer to Savannah, Georgia, where SAAFON is headquartered, I couldn't wait to finally meet this inspirational advocate for Black farmers and invaluable supporter of my work.
I've picked up a hitchhiker on this journey: a small kitten whom I've named Low Country after the coastal area of South Carolina where I found him lost and alone on the side of the road. I'm not sure yet what I will do with the kitten, but for now he is living with me in Lucille where he has a homemade litter box with sand from the beach and plenty of space to frolic and play as we head south to Savannah. I'm on my way to meet and stay with the executive director of SAAFON and though I've never met her in person before, I'm hoping she doesn't mind an extra, furry houseguest.
As I walk up to meet Cynthia and her husband Mr. Hayes at the farmers market that they, in partnership with three other women, started in Forsyth Park (a park where people of color were banned from walking until the mid-1960s). I am holding this little kitten in my arms in the heat of the summer sun. Cynthia is perplexed as she tries to register the furry orange object in my arms, then her face lights up and before I know it she is holding Low Country on her lap, gingerly running an ice cube over his fur, while Mr. Hayes pours me a cup of his famous watermelon juice. The kitten and I are both instantly refreshed, and I have no doubt that my new, kind hosts are the giving, generous people who have decided to dedicate their time to refreshing the lives and livelihood of Black farmers across the South.
"I saw a need to find a way for Black farmers to save their land," Cynthia says later when we are back at her house talking about SAAFON and watching Low Country jump happily around the room, "and I knew that the organic industry was booming, so it just made sense."
Converting to organic can most definitely boost the survival of a farm. According to a 30-year side-by-side comparison study at the Rodale Institute, organic plots of corn and soybeans were almost three times as profitable as conventional plots, with the average net return for the organic farms at $558 per acre per year versus $190 per acre per year for conventional farms. Though the figures might be skewed due to higher prices farmers charge for organic, that alone doesn't account for the difference in profit.
The hidden costs of commercial agribusiness could be the main culprit in the difference of profitability for conventional and organic farmers. Though organic production is often more labor intensive, resulting in higher labor costs than conventional systems, overall input costs can be greater for conventional growers because of their heavy dependency on chemical fertilizers and pesticides. Also, soil depletion due to the use of chemical fertilizers decreases water retention, which directly affects irrigation costs for conventional farmers. Thus, the practices utilized by organic growers become more sustainable over time.
These are just a few of the reasons these SAAFON farmers have made the switch to organic. But the transition isn't easy. With so much paperwork and the many fees required to become certified, support for transitioning conventional farmers to organic farmers is vital. This is why many sustainably minded farmers today are simply opting not to get the certification, though they are growing "organically." But, according to Cynthia, many Black farmers don't have that option.
"Some farmers out there at market are choosing not to go USDA Certified Organic, for various reasons," Cynthia explains, "they instead simply put up a 'grown chemical free' or 'natural' sign at their table. When SAAFON was launched, our farmers could not do that. There was a trust issue. Black farmers growing organically was a very new concept for both the White and Black consumer at markets. Just telling their customers it was organic wasn't enough. They needed to have that USDA Certified Organic stamp. So they came to us and we helped them get it.
"SAAFON farmers come to us to get training, to get support on the organic certification process — the application is a really spooky thing. It's like 19 pages. And we help them work through the application process. They are then asked to be a part of our program for three years. During those three years we ask them to also serve as mentors to new farmers coming into the network. Resources and trainings they were left out of in the past — we make sure that that doesn't happen anymore. When they come to us, they spend about three days in trainings and orientation: Organics 101, Farm Planning, etc. They have to come to the training with soil samples, sketches of their farm, all of it. And when they leave the training, their organic certification paperwork is complete. We pay the first fee to submit their organic certification application to help jump-start them. After that, we make sure they get where they need to go. If it's a Southern Sustainable Agriculture Working Group (SSAWG) conference, or a Growing Power gathering with Will Allen, we make sure they get a scholarship to go. If they need to speak to the National Organics Standards Board, we find somebody to make that happen.
"We look over the whole experience of farming and think in terms of how to create a sustainable system for them, which means they have a product and a location to sell it for a fair trade price. This allows them to make a good living so they can pay their taxes, the note on their truck, etc. That is sustainable agriculture. And that's what we're all about. At the same time, we tell the story behind the significant role Black farmers have played in the agricultural industry so we connect to stories and the economics of it all.
"I come from a family of Black farmers," Cynthia continues, "I come from a long line of farmers. Mr. Hayes does kind of too, but I am a generation closer to farming than he is. My family were tobacco growers in Kentucky, and every summer, part of their labor force was the grandchildren. So up until I was about 16 years old I went to the farm to work. I can trace my family all the way back, because they all resided in the same place, farming in the same county of Kentucky for generations. So I tell our farmers: 'Trust me, I know all about everything y'all are going through because farming is in my blood.'"
Later on in my journey, I have the opportunity to sit down with Dr. Owusu Bandele, agricultural professor emeritus from the Southern University Ag Center in Baton Rouge, Louisiana. Dr. Bandele is a monumental figure in the Black farmers movement and Cynthia's partner in founding SAAFON. And we have a very similar conversation about the significance of understanding the story of Black farmers in our history. "Sometimes I don't think Black farmers themselves even appreciate that family legacy and their historical significance," Dr. Bandele comments. "A lot of folks don't realize their historical importance. It's easy to get caught up in the present-day problems with what's going on today and forget the history and appreciate where we are, who we are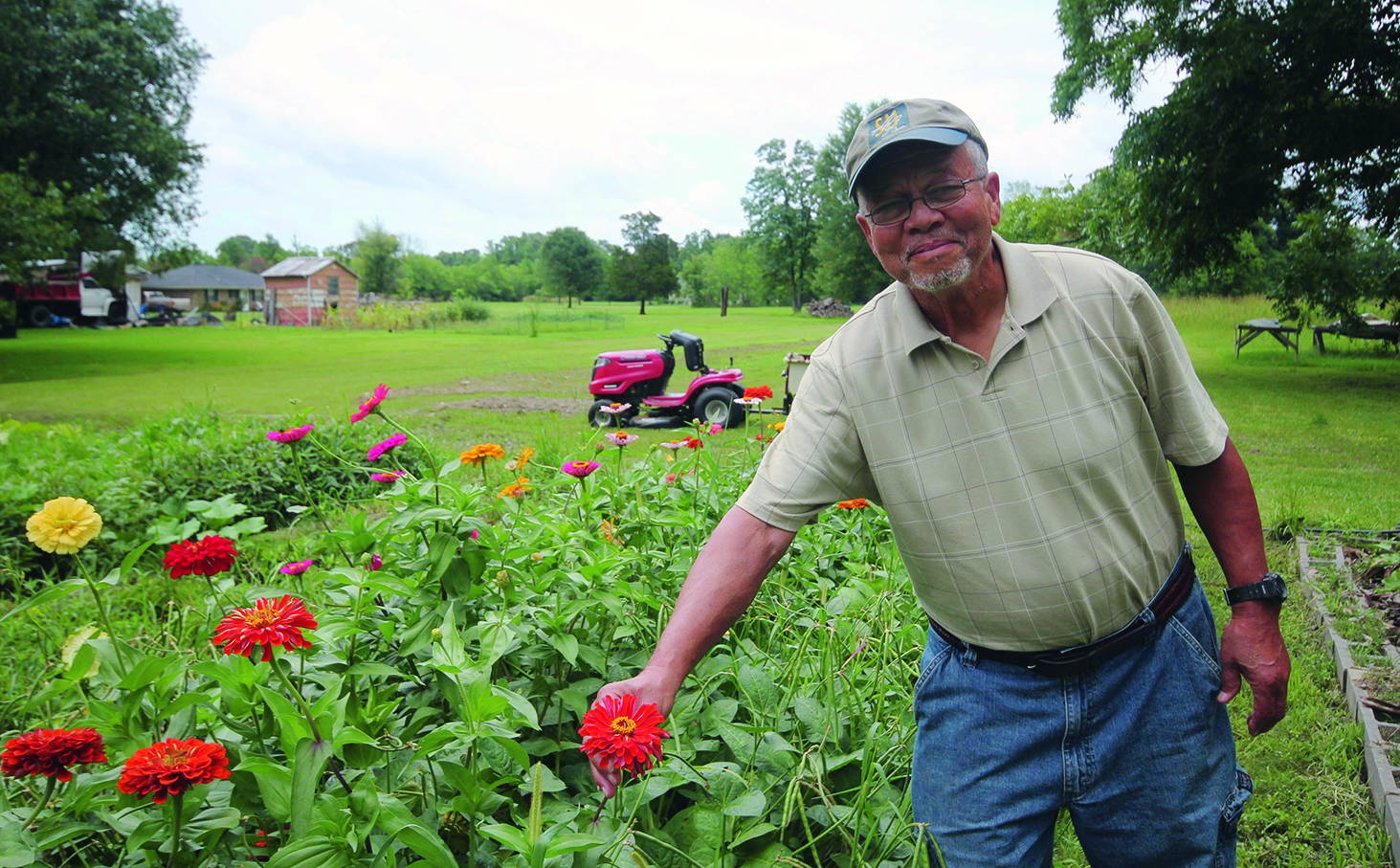 "In 1920, Black farmers owned about 16 million acres of land," Dr. Bandele says. "That's a heck of an accomplishment in the face of extreme oppression and racism. With all the obstacles and land loss impacting Black farmers, those who are still here are the ones that have a level of resourcefulness. We're simply helping farmers to maximize and expand on that resourcefulness and access even more resources to stay alive."
Back in Savannah with Cynthia, we continue the discussion on how hard it is for farmers to stay in production. There are so many factors farmers are affected by. Not just in this country, but globally, with changing economies and international trade. She and Mr. Hayes spent ten years living in Jamaica where they bought 18 acres and started a bed and breakfast and a farm. They left because the economy went down in a snowball effect that began with international trade policies flooding the markets and squandering local industries. Cynthia and Mr. Hayes were living in Jamaica when the banana industry went under. Unable to compete once monopolies like Chiquita Banana came in, small banana farms were put out of business. This is all it takes in the agricultural industry to wipe out generations of farmers.
But farmers are resourceful, and for many, transitioning to organic to join the growing industry is just reverting back to what they've always done. "Growing organic and growing smart on a small scale is tapping into that resourcefulness," says Dr. Bandele who has been growing organically since the '70s. Dr. Bandele went back to school for agronomy after first receiving a history degree, then teaching in public schools in Baltimore and starting the Timbuktu Educational Center, an Afro-centric center there. In 1978 he moved to Louisiana to work for the Emergency Land Fund in the South, assisting farmers and landowners in holding on to their land. He later went to Tuskegee University in Alabama to study under Dr. Booker T. Whatley, one of the most important agricultural scientists since George Washington Carver. Dr. Whatley encouraged farmers throughout the South to produce a variety of vegetables and fruits that were better suited for small-scale operations than field crops such as soybeans and cotton. After obtaining a Master's degree from Tuskegee and a Ph.D. in horticultural science from North Carolina State University, Dr. Bandele became an agricultural professor at Southern University where he pushed sustainable and organic agriculture. "I thought it was ironic," says Dr. Bandele, "that in the beginning, with little agricultural knowledge, I was growing organically, and now after several degrees in agriculture,I'm still right back here with organics."
Dr. Bandele and his wife, Efuru, established the 4.2-acre Food for Thought Organic Farm in 1997. "We didn't set up the farm to make money, although it was profitable," Dr. Bandele explains, "we wanted to show that it was possible to grow organically in the South, where many farmers and agricultural professionals didn't think it was possible due to greater insect and disease pressure in our subtropical environment." Dr. Bandele became the first African American organic-certified farmer in his state of Louisiana. He decided he wanted to change that notion about organics in the South, and he sought ways to provide organic certification training.
Funds to provide that training across state lines came with one component of a collaborative grant obtained by the Southern Food Systems Education Consortium (SOFSEC). The SOFSEC includes nine Historically Black Land Grant Universities. Dr. Bandele, under the auspices of the Southern University Ag Center, was responsible for developing the organic component and conducting the certification training. "I really needed a lot of assistance in identifying candidates for training in states other than Louisiana," said Dr. Bandele. He was soon introduced to Cynthia, and SAAFON was born.
"Cynthia did an outstanding job in recruiting interested farmers who were willing to stay with the program until being certified." Although the training was available to all farmers, particular emphasis was placed on increasing African American participation in organic production since they were greatly underrepresented in the organic arena.
SAAFON now works with over 122 farmers in eight states and the Virgin Islands. They are also working internationally to train and support farmers abroad and connect Black farmers here in the U.S. with farmers from all parts of the African Diaspora to exchange knowledge and information and celebrate the culture of food. SAAFON has served as a representative of the African American farmer at Slow Food International's biannual Terra Madre/Salone Del Gusto gatherings where farmers and food culturists from around the world gather, connect and share. Now, farmers who were pushed to the brink are pressing forward and galvanizing strength through an expanding network that is not only teaching us how to grow and survive, but how to thrive.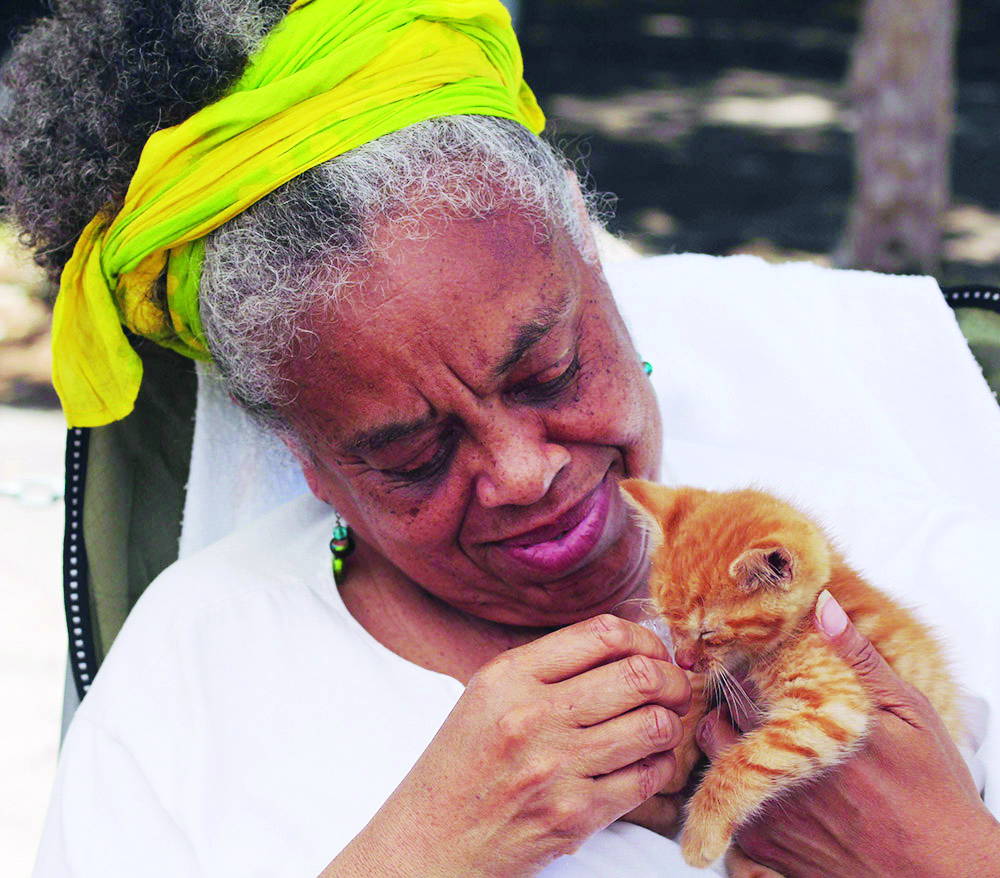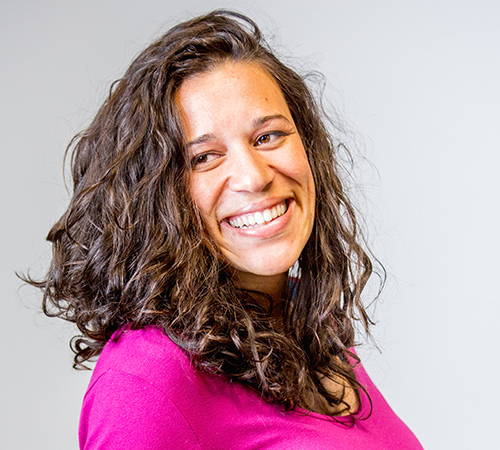 Natasha Bowens is an author, farmer, and political activist whose advocacy focuses on food sovereignty and social issues. As a young biracial woman in today's agricultural movement , she is dedicated to honoring, preserving and amplifying the stories of Black, Native, Asian and Latina farmers and food activists.