Want a life of quality over quantity? Are you concerned about climate change but wonder how you can make a difference?
Lloyd Alter lived the 1.5 degree lifestyle by slashing his average carbon footprint by 80%. What we all need to do to keep global heating below 1.5 degrees.
He outlines his experience in his new book Living the 1.5 Degree Lifestyle: Why Individual Climate Action Matters More Than Ever and did the hard work for us by focusing on six areas of our lifestyle that have the biggest carbon footprint and finding the biggest carbon saving through a change in lifestyle...and yes he still lives a vibrant, abundant life.
Many of us often feel overwhelmed by the statistics and so turn away, and well, do nothing. But I think what people want is to feel a sense of control, in an out-of-control situation. And to do that, we need to put tools in people's hands. Tangible things we as individuals can do that will actually affect change.
So, over the next couple of weeks we will be highlighting everyday actions that have become part of day to day life for our staff and that have a positive impact on their carbon footprint.
Today our Publisher, Julie Raddysh, shares her newly found love of her e-bike:

"I love my e-bike because I can ride for hours at ease both physically and conscientiously. When I ride my bike I see the same world in a different light, a slower pace allows me to enjoy where I am rather than rushing by. The speed of my e-bike is plenty fast enough as more and more I am trying to slow down and appreciate this moment. Plus, it's really fun!"
Excerpted from Living the 1.5 Degree Lifestyle (edited for space)

Whereas e-bikes have been popular in continental Europe for years, they are just beginning to have a significant impact in North America. Since bikes were seen more as recreation than transportation, e-bikes were seen as "cheating"— you are not getting as much exercise.
The e-bike emits between a tenth and a twelfth that of a car. The wonder of the e-bike is that it so radically expands what two wheels can do. It opens cycling to older people, those with disabilities, people who live in hilly cities where regular cycling requires serious effort. It flattens hills and distance. A former co-worker has cystic fibrosis and now just throws her oxygen tank in the carrier and is cycling around Atlanta. It flattens seasons too; you dress as you would for a walk, knowing that you will not work up a sweat if you don't want to.
...if just 15% of a city's population switched to e-bikes, it would reduce the carbon emissions from transportation by 12%; 15% is nothing; in Copenhagen 50% of people ride.
A recent study found that people who switch to e-bikes increased their travel distance from 2.1 to 9.2 km per day on average, and the use of the e-bike as a share of their transportation increased from 17% to 49%.11 That is a serious modal shift.
Imagine if we gave a fraction of the attention to bike and e-bike infrastructure and subsidies that we do to automobiles, it could change everything.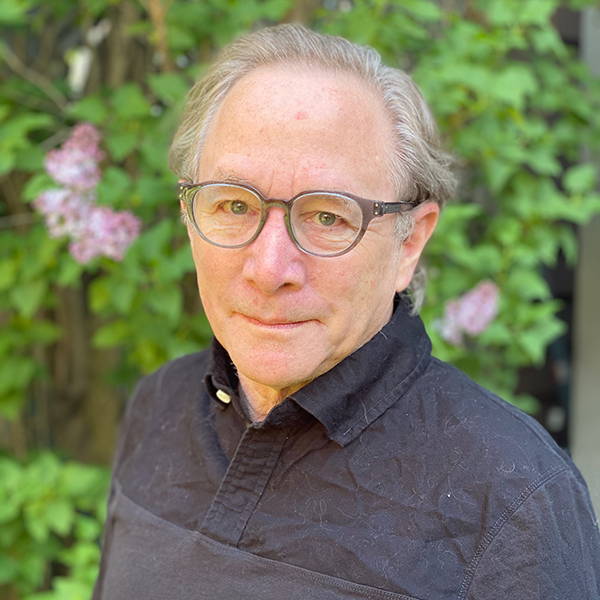 Lloyd Alter is a writer, public speaker, and former architect, developer, and inventor. He has published over 14,000 articles on Treehugger. He has become convinced that we just use too much of everything — too much space, too much land, too much food, too much fuel, too much money — and that the key to sustainability is to simply use less, what he calls Radical Sufficiency. He teaches sustainable design at Ryerson School of Interior Design and when not writing can often be found in his running shoes, on his bike, or in his 1989 Hudson single scull in Toronto, Canada.