We are excited about Jean-Martin Fortier and Catherine Sylvestre's recently released The Winter Market Gardener. But today, we're looking back on his previous book, The Market Gardener. For many of us in North America, the changing seasons mean that gardeners are quickly harvesting the last of the garden's summer abundance. For Jean-Martin, efficient harvesting is paramount to a successful market business. In this excerpt from The Market Gardener, he shares his years of market farming experience and outlines some commonly grown crops, along with their most efficient methods of harvest.
Harvest is truly one of the highlights of the season. This is when all of our efforts and attention to detail get translated into a tangible finished product. As a grower, nothing makes me prouder than harvesting a successful crop. Having said this, harvest requires some special know-how. To ensure quality is maintained all the way from field to fork, certain principles must be understood and followed through.
First of all, it is important to harvest each crop at the right stage of growth. Vegetables harvested before they are fully mature will be much less flavorful; those harvested overripe will have a shorter shelf life. For some crops, it is easy to tell when they are at their freshest, and many can be quite forgiving. But for other crops, harvesting at the opportune moment will make an enormous difference. The timing of cantaloupe picking, for example, will determine whether the fruit is sweet or disappointing. Each vegetable has its own set of signs to watch out for. I have listed the most notable ones we watch for in the crop notes of the appendices. To further complicate things, the right moment to harvest a given vegetable does not necessarily coincide with market demand, and this is one reason why a cold room is indispensable in a market garden. Vegetables such as broccoli, summer squash, and cucumbers, to name just a few, can be harvested at the peak of their quality and stored in the cold room for a few days before being sold.
More Blogs from New Society Publishers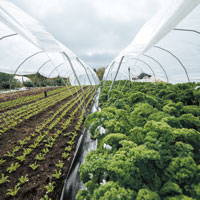 How Does French Market Gardening Influence Current Gardening Techniques?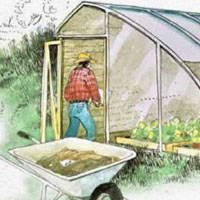 Fighting A Gardener's Wintertime Blues with my Chinese Greenhouse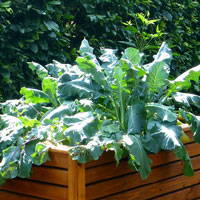 Benefits of Permanent Raised Garden Beds
The other important thing to remember is that vegetables go on "living" even after being picked. They must be cooled to slow their respiration, otherwise their freshness and nutritional value will suffer. This is why it is so important to harvest as early as possible in the morning, before the heat of the day sets in, and to cool the vegetables immediately with cold water and/or air from the cold room.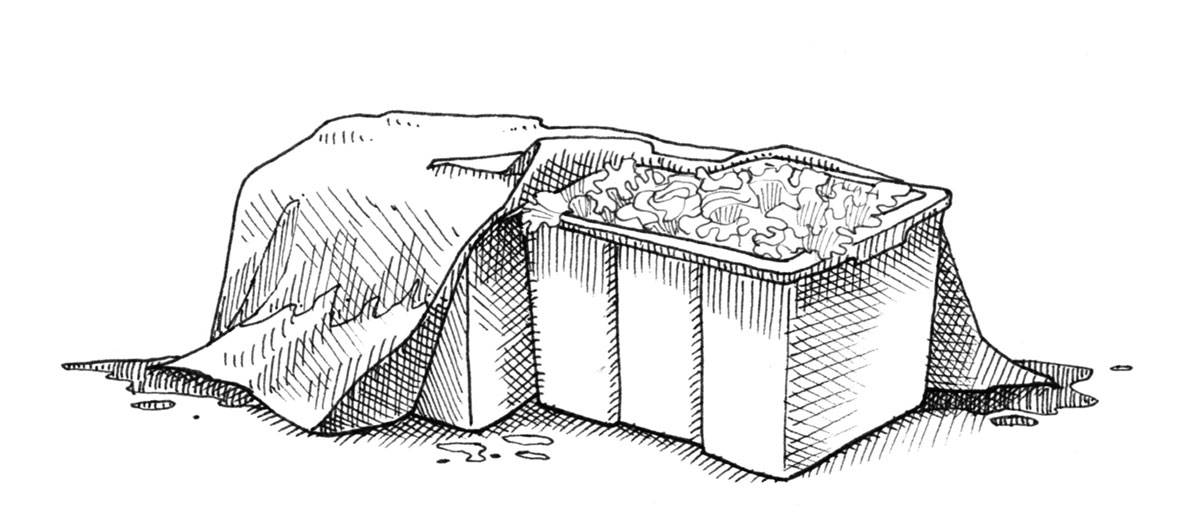 When incoming crops from the garden are waiting to be washed, it is important that they be pre-refrigerated. Our well-insulated storage area is always about 60°F, which is quite suitable. You can also cool harvested vegetables by covering them with a soaked wool blanket.
Post-harvest procedures on our farm are pretty straightforward, since vegetables are not stored for very long. We sell almost all of our vegetables the day after they are harvested. We keep our storage space at about 60°F (15°C), which is cool enough for most vegetables. Those that need to be refrigerated are kept at 36 to 39°F (2°C to 4°C) in the cold room. The basic harvest process is pretty much always the same and can be divided into three steps: collection from the garden, temporary storage and washing, and refrigeration in the cold room. However, there are some exceptions that require special attention.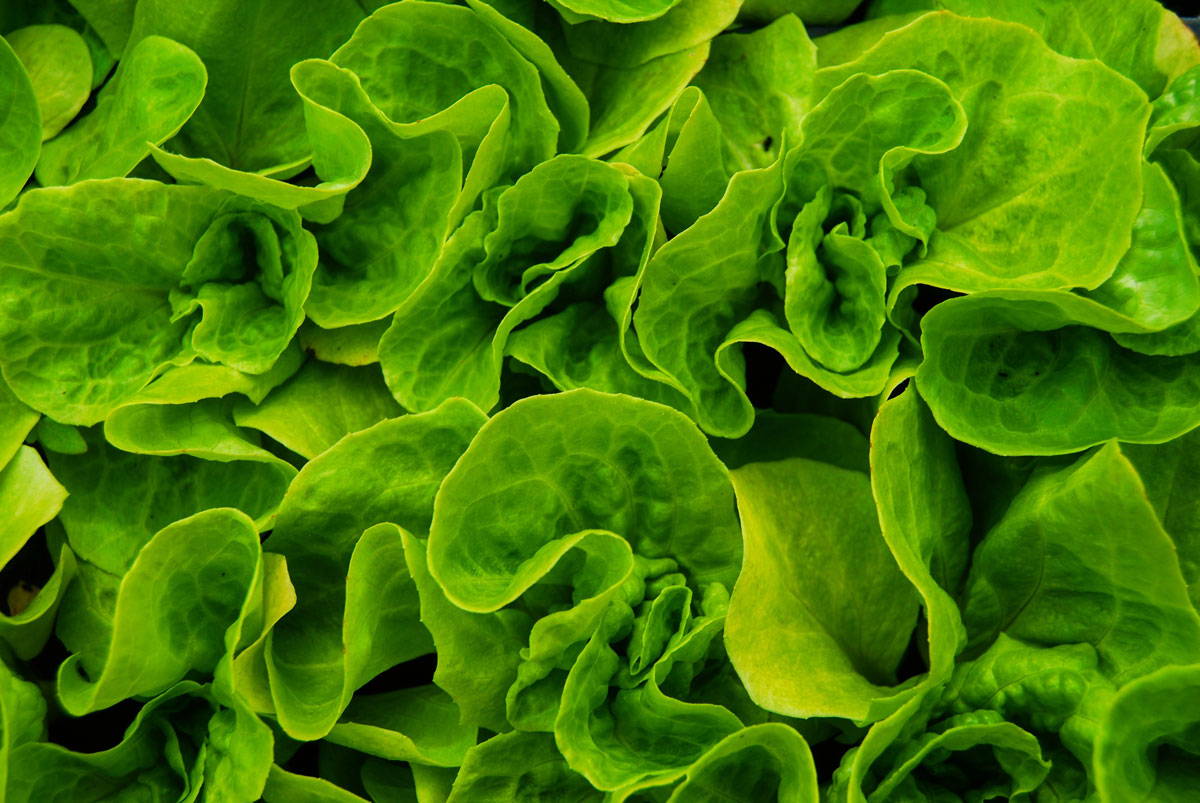 LEAF VEGETABLES, including lettuce, are always the first to be harvested and are brought to storage immediately in harvest bins. As soon as they arrive, the leaves are sprayed with cold water to keep them cool until the washing step, which is done later in the day. The washing step involves carefully removing damaged leaves, submerging the vegetables in a cold water bath for a few seconds, and leaving them to drain until they have all been dipped. The vegetables are then gently placed in a closed bin and stored in the cold room.
ROOT VEGETABLES SOLD IN BUNCHES are sorted and bunched in the garden or, in hot weather, brought to the cool storage area in bulk to be bunched. Any damaged leaves are removed during the assembling process, and the bunches are calibrated to ensure uniformity. (The desired number of bunches is determined beforehand and the corresponding number of elastics counted out—e.g., 40 elastics for 40 bunches.) While awaiting their turn at the wash station, the root vegetables are kept in harvest bins and sprayed with cold water so that the tops stay fresh. At the washing stage, any dirt is rinsed off the roots with a pressure hose. The clean bunches are then placed in bins in a staggered fashion. Care is taken not to overload the bins, which are taken to the cold room.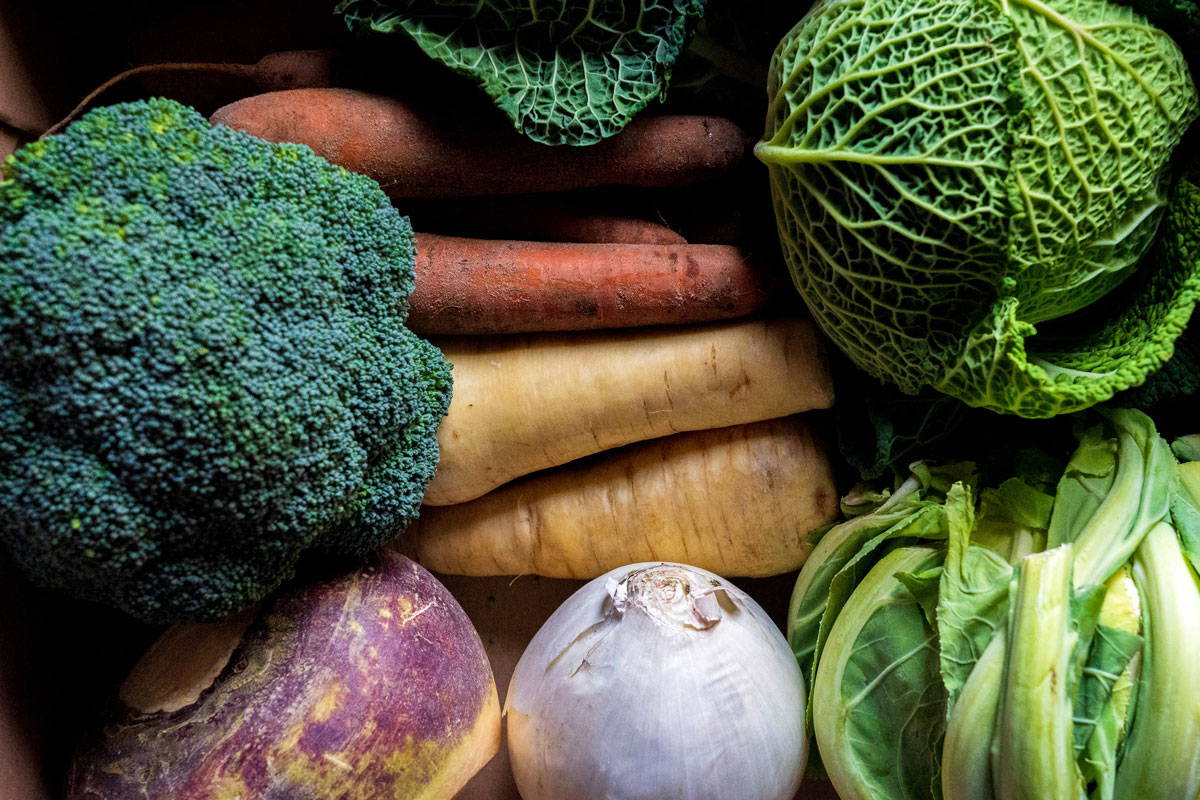 BROCCOLI AND CAULIFLOWER will stay crisp longer if they are cooled immediately after being harvested. As soon as they arrive at the storage area, they are immersed in a cold water bath, drained and taken immediately to the cold room. Since broccoli and cauliflower heads are not picked systematically on harvest day but rather as they reach maturity, it is important to clearly mark the date of harvest on each bin so that they can be distributed in order of freshness.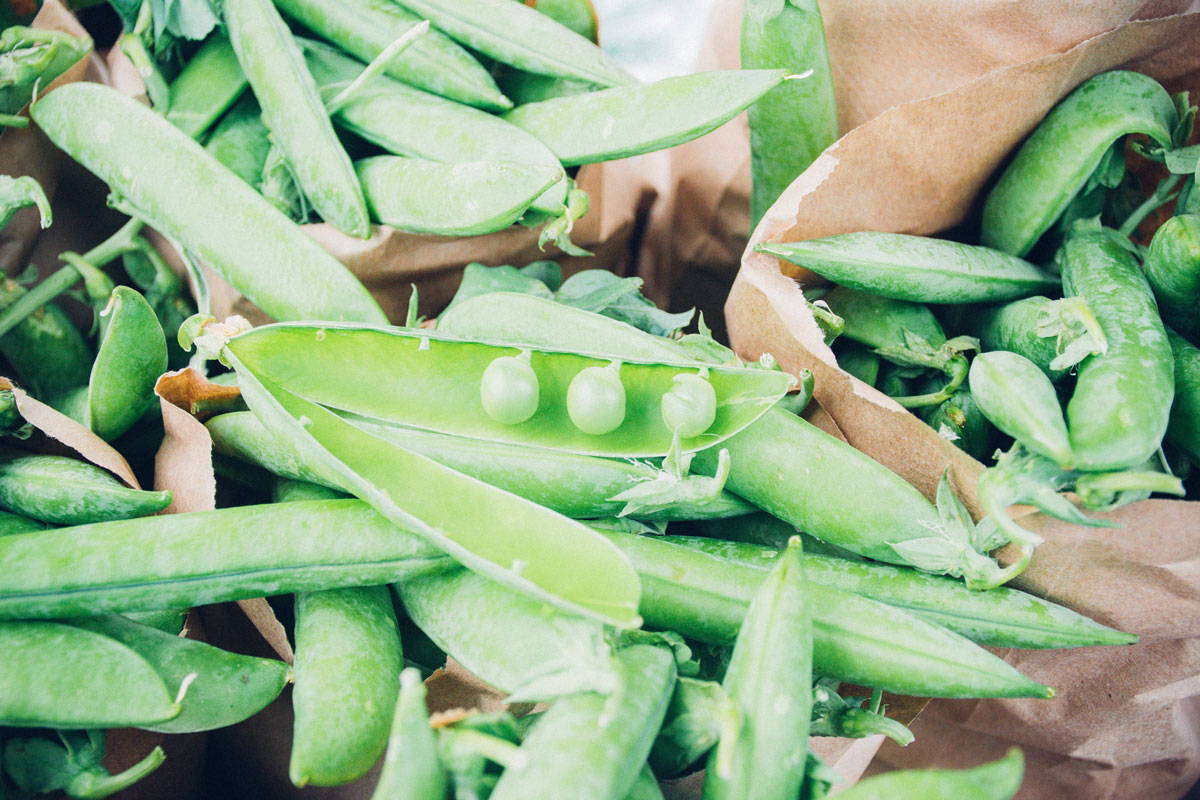 BEANS AND PEAS do not need to be washed, but if harvested midday, they benefit from being sprayed with cool water before going into the cold room. In this case, you must ensure that they are put in a container that allows the water to drain out properly, in order to prevent rust—especially for beans.
CUCUMBERS will be crunchiest if they are cooled after being harvested from the tunnels. The freshly picked cucumbers are immediately immersed in a cold water bath, drained, and stored in the cold room in a bin marked with the harvest date.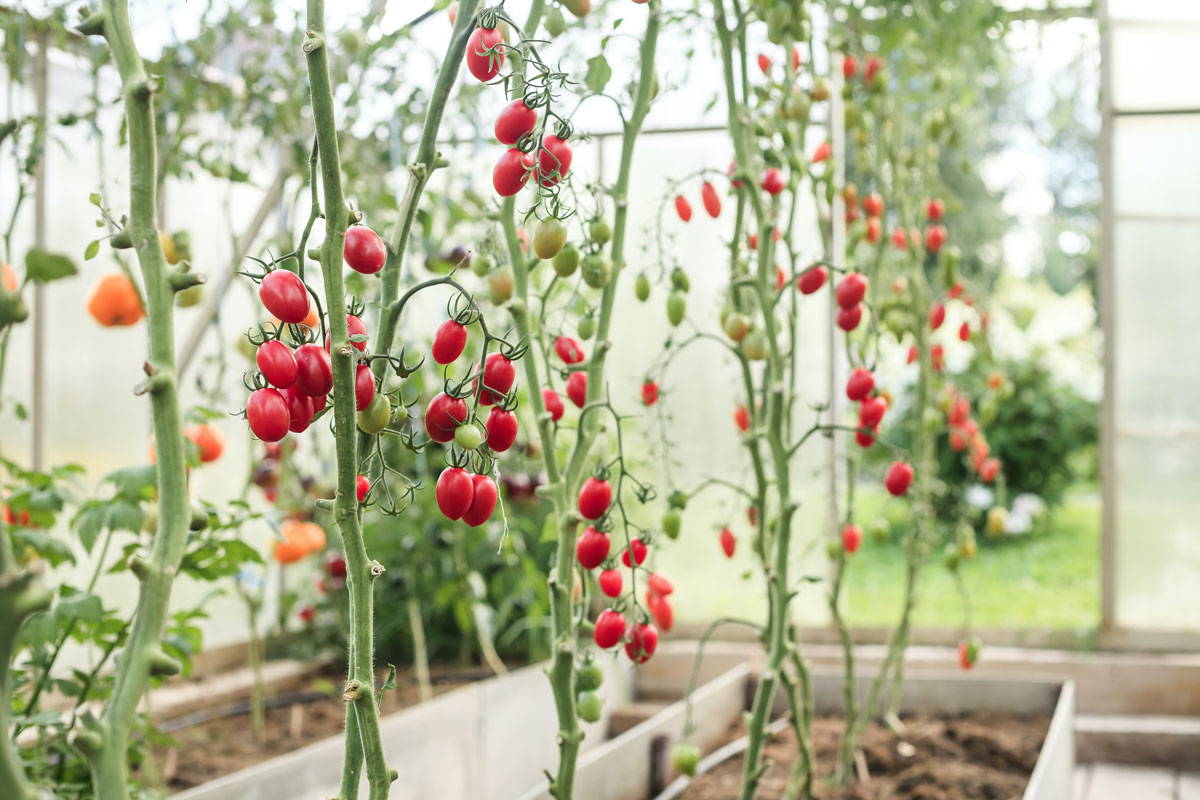 TOMATOES may be harvested at any time of day, but they must always be handled with great care, as damaged tomatoes have a shorter shelf life. To avoid handling them twice, we store tomatoes in the same bins used to harvest them and keep them at the ambient temperature of the storage area.
MESCLUN MIX is often harvested on a different day from the rest of the crops so the entire cutting can be done early in the morning—it can be a very long job! Once harvested, the greens are immersed in a cold water bath and gently swirled to mix up the different sizes and colors. Any weeds, insects, or damaged leaves are removed at this stage. The mix is then spun in an electric spinner to prevent rot and delicately packed into sealed plastic bags, which go into the cold room.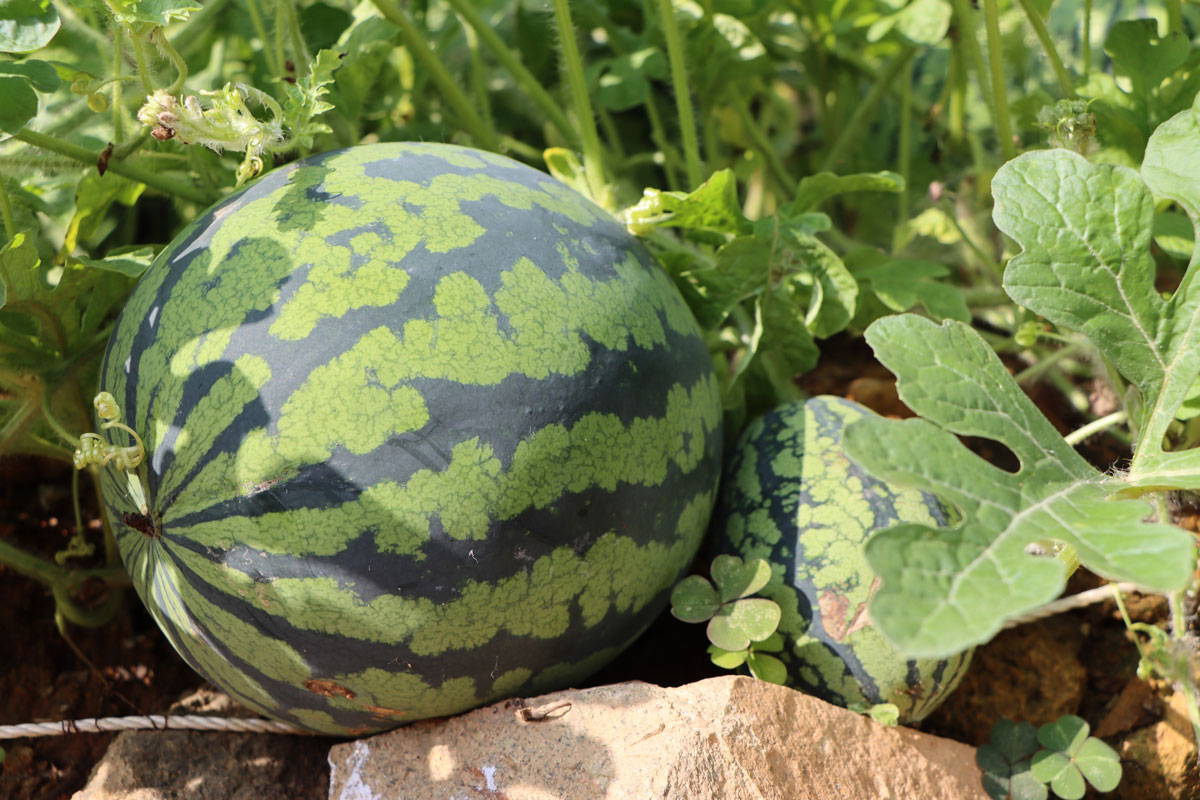 MELONS, like tomatoes, can also be harvested at any time of day. They are usually not refrigerated but instead left to ripen at the ambient temperature of the storage area. If they are harvested too ripe by mistake, however, they are taken to the cold room, even though this reduces their flavor somewhat.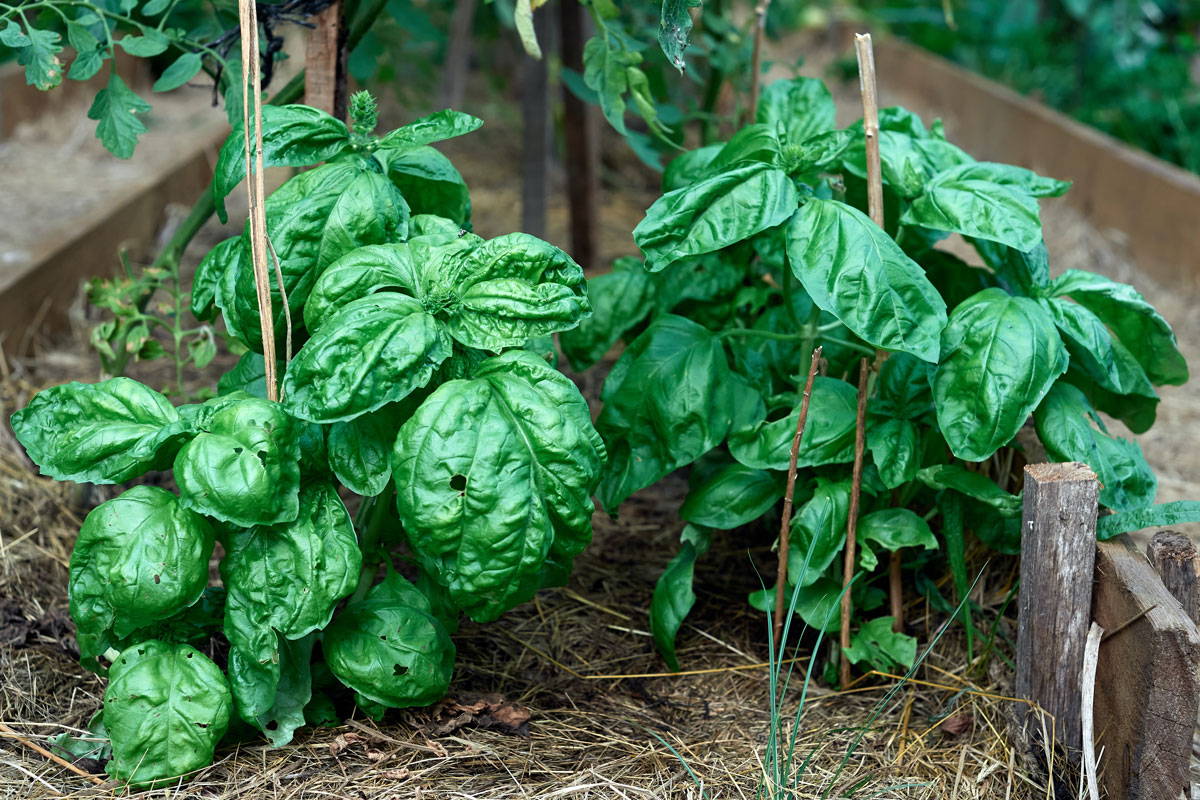 BASIL can be harvested at any time of day, but it must never be harvested wet or kept in a sealed bag, as moisture will turn the leaves black. Basil is stored in the cold room in a half-open bin to prevent condensation.
SUMMER SQUASH is harvested every two or three days when the fruits are still small. The fruits are not washed. They are put in the cold room in bins marked with the harvest date.
SUMMER ONIONS may be harvested any time of day and are often saved for when most of the harvest is finished. They are bunched in the garden, hosed down to remove any soil, and stored in the cold room.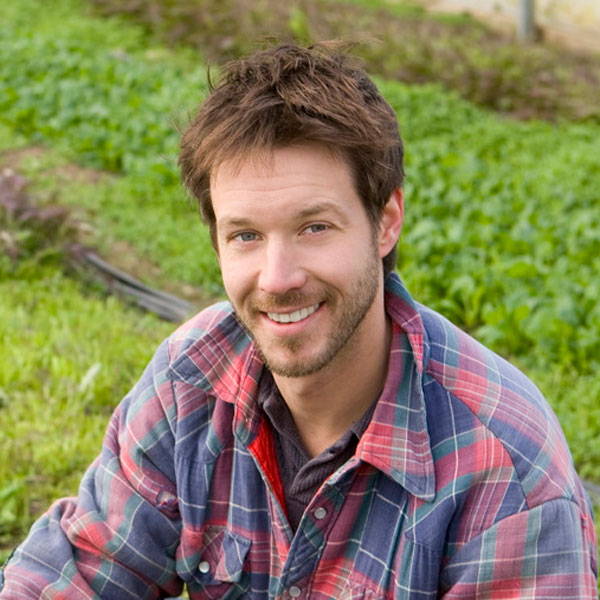 Jean-Martin Fortier is a farmer, educator, and advocate for regenerative agriculture. He is author of the international bestseller The Market Gardener, founder of Growers & Co., and co-founder of the Market Gardener Institute. In 2015 he established the research farm la Ferme des Quatre-Temps. He lives and farms in Quebec, Canada.