Did you know there are tons more recipes you can use your sourdough starter with? In DIY Sourdough, John and Jessica Moody provide many of your favorite baking recipes that can be made with sourdough. Whether it's a cold evening or a lazy weekend morning, cast-iron skillet cinnamon buns are a fun and delicious way to use your starter. Below is the recipe from the book – feed your starter and let's get baking!
Sourdough Cinnamon Roll Recipe

If muffins are an easy mainstay, cinnamon rolls are a celebration kind of treat. Not an everyday item, but something to break out around holidays and other special occasions, or just as a special treat whenever wanted! We adapted this recipe from one at Cultures for Health — when we saw that their recipe was cooked in a cast iron skillet we figured it would be a good one. This version uses only whole grains and sugars.
More Blogs from New Society Publishers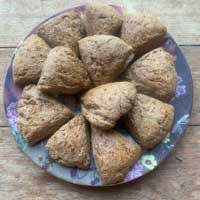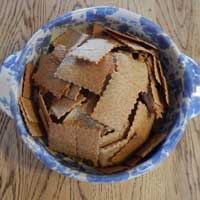 Make Crackers at Home with Your Sourdough Starter
Make Your Own Cleaning Supplies
Ingredients
1⁄2 cup (1 stick) butter

3 cups spelt flour (or 21⁄2 cups whole wheat flour / 1⁄2 cup sourdough starter)

1 tablespoon honey

1 cup milk

3⁄4 teaspoon salt

3⁄4 teaspoon baking soda

1 teaspoon baking powder
prep time 30 minutes
cook time 25–35 minutes
servings Makes 9 to 12 rolls
On the night before, slice butter into 1⁄2 tablespoon size pieces. Cut it into 21⁄2 cups of spelt or whole wheat flour. Our favorite way to do this is with a food processor, but you can also do it in a bowl, using a pastry knife.

In a large bowl, combine sourdough starter, honey, and milk, stirring well. Now, add the flour and butter mixture and stir. The final consistency should be wet and sticky. If you are using spelt flour, add 1⁄2 cup to make a soft dough.

If you are using whole wheat flour, you will not need to add any flour unless the dough is extremely sticky. Whichever flour you are using, keep in mind that, in the morning, you will have to knead and shape the dough. If it is too sticky, you won't be able to work with it, but if it is too dry or floury, the end result won't rise correctly or taste as fantastic.

Put the dough in a bowl and cover with a damp cloth. Allow it to sit overnight a warm place (about 12 hours).

In the morning, combine salt, baking soda, and baking powder and sprinkle over the dough. Knead 20 to 30 times, until these are well incorporated.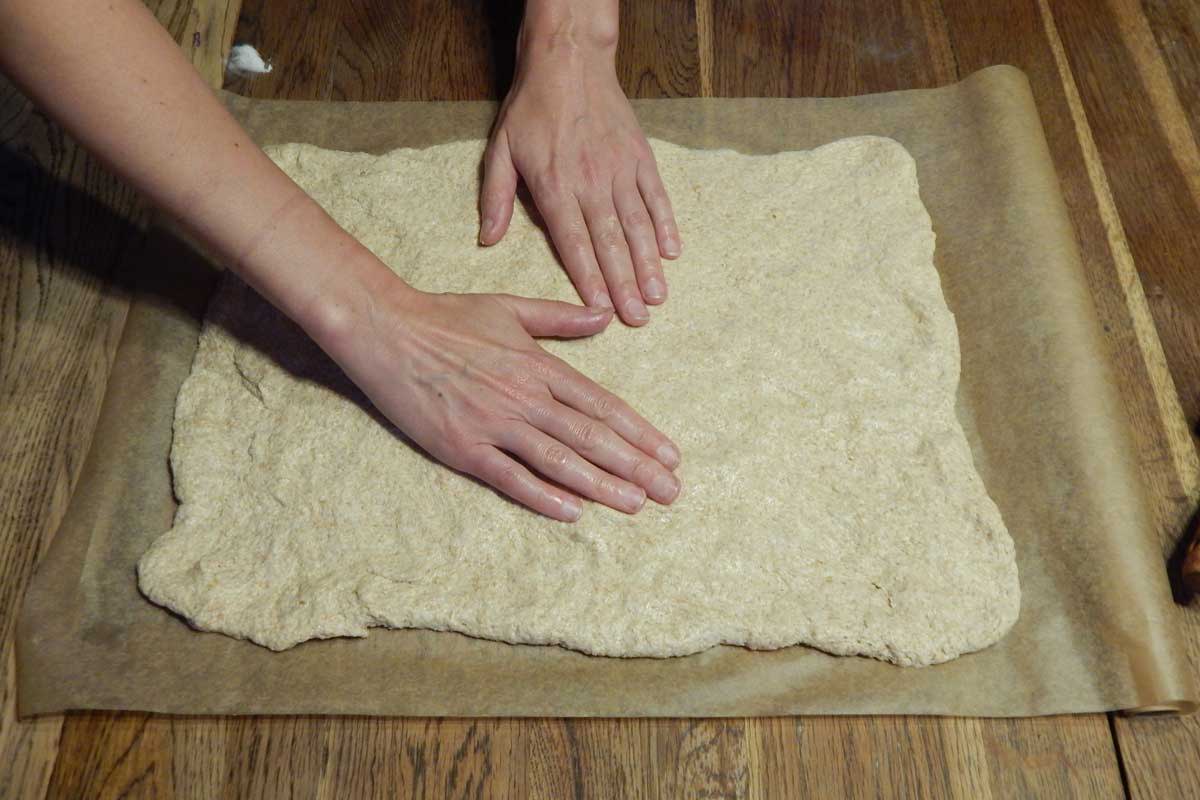 It is now time to shape the dough. I prefer to do this on parchment laid on a counter or table. You can also use a Silpat or just a clean counter or tabletop. Because the dough is soft, it tends to stick to the rolling pin, so instead, I use my hands to gently press it into a rectangle, about 1⁄2 inch thick. Let the dough rest while you make the filling.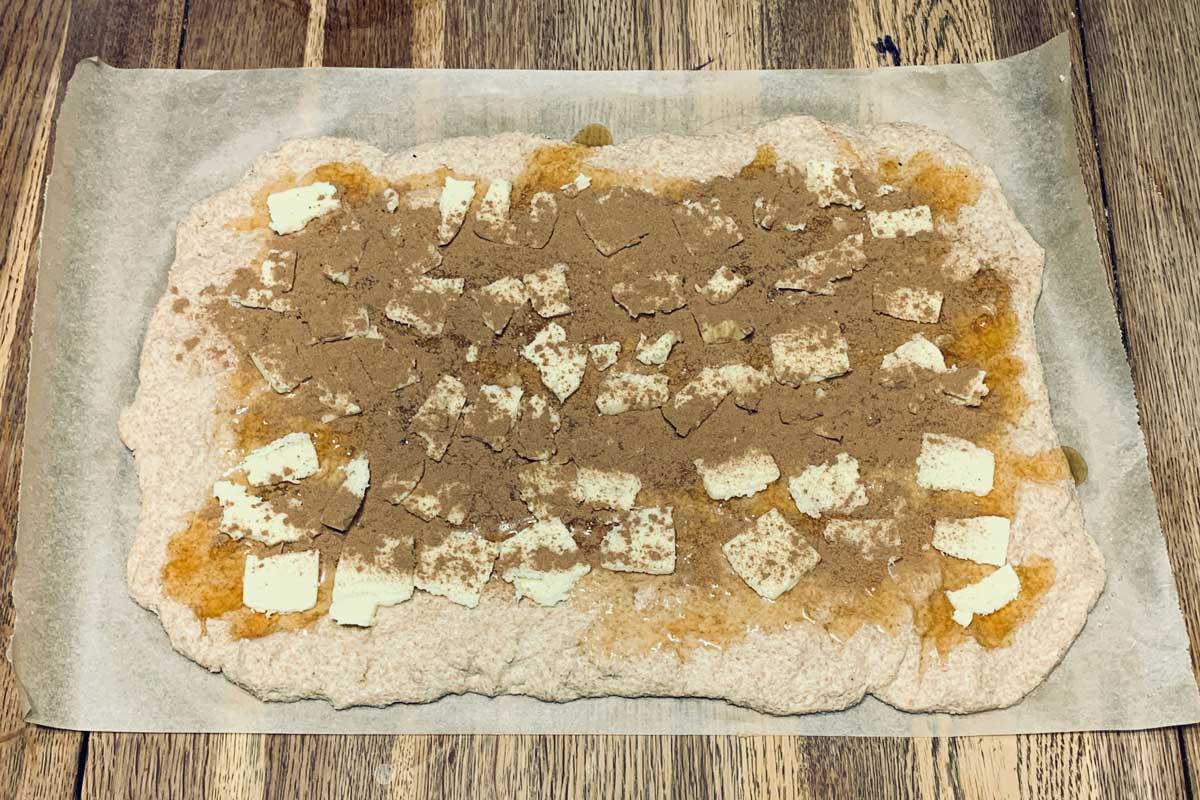 Prepare and add filling to dough. At this point, you can add ingredients, such as raisins, chopped walnuts or pecans, or whatever else floats your cinnamon roll filling fancy. I (John) have a soft spot for walnuts or pecans.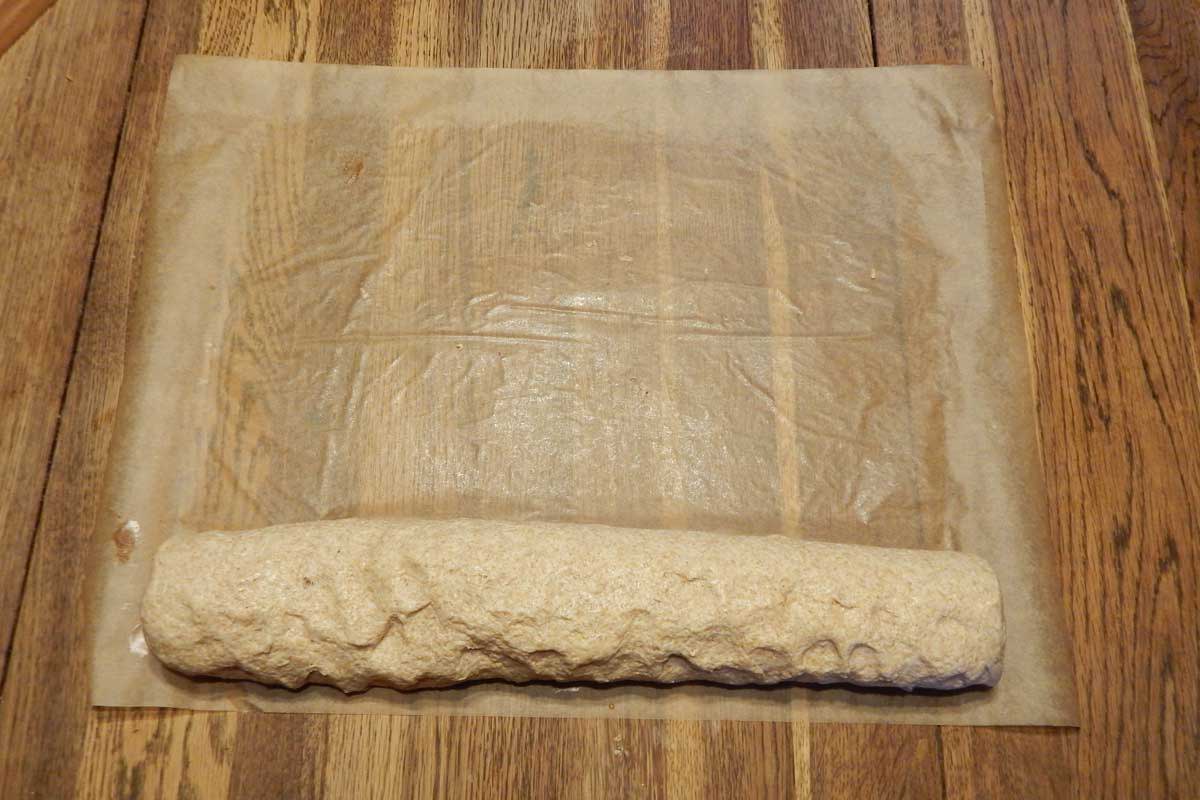 Now, starting at the top, carefully roll the dough longways into a log.
How do you make the individual rolls? Here's a trick courtesy of Sue Gregg. Take a clean piece of unflavored dental floss, about 14 to 18 inches. Lift up one end of the roll, and slide the floss underneath, about 11⁄2 inches from the end. Cross the floss over itself and then pull, cleanly cutting your first roll. It sounds tricky, but is quite easy once you do it a few times. Repeat until the entire log is cut into individual rolls, about 9 to 12.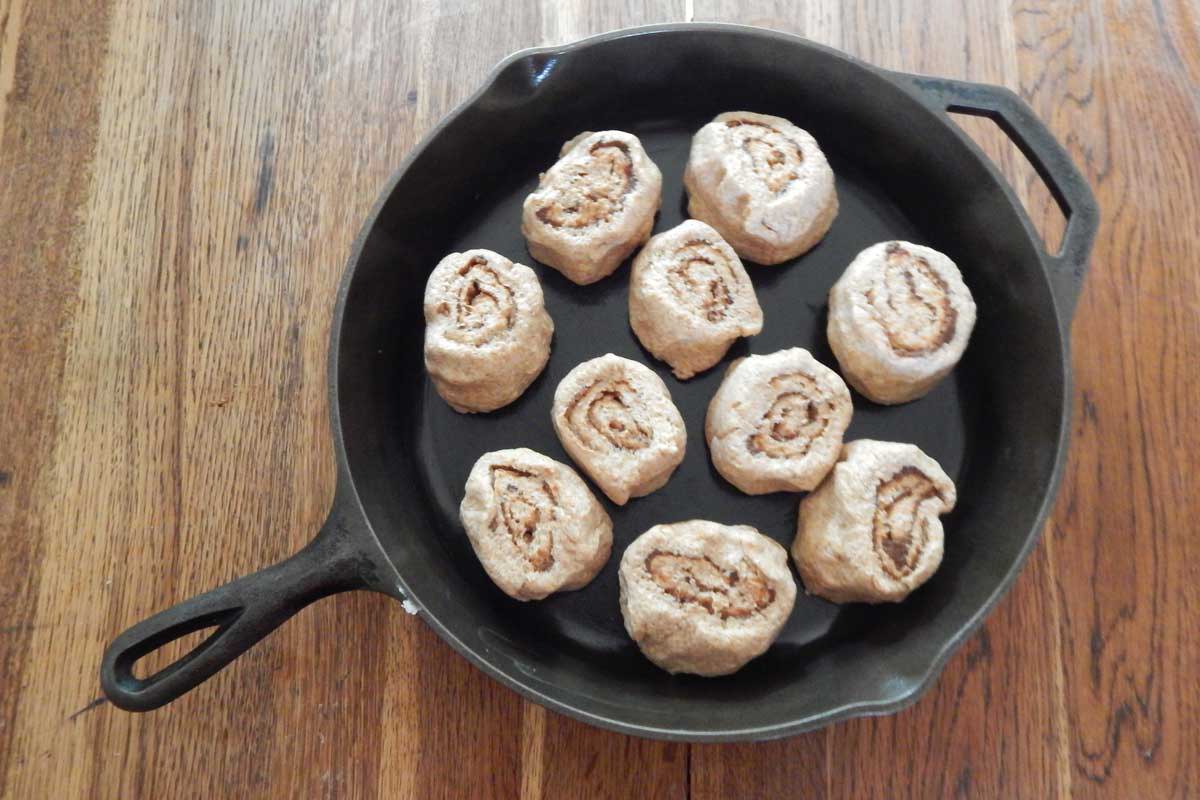 Place the individual rolls, cut side up, into a greased 10- or 12-inch cast iron skillet. You can also use a greased 9 × 13 Pyrex. Allow to rise for approximately 30 minutes. During this time, preheat the oven to 350°F.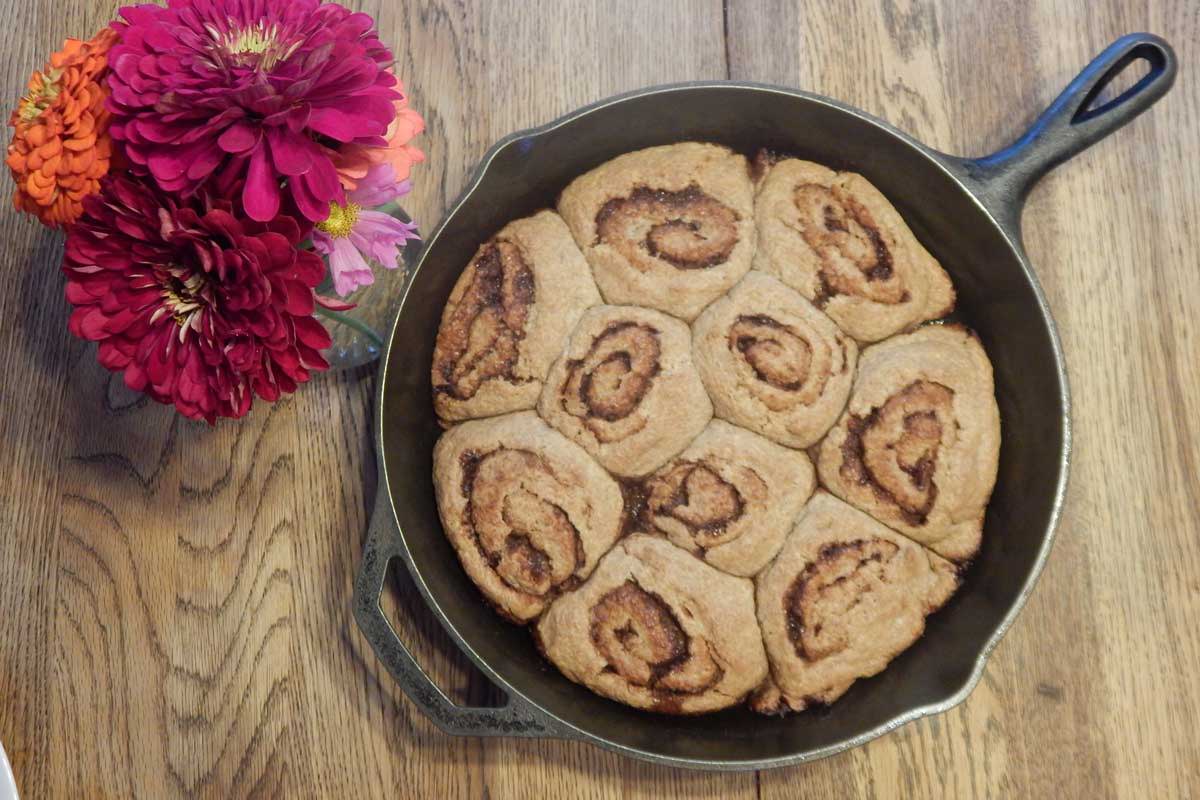 Bake the rolls until the tops are golden brown, about 25 to 35 minutes.
John Moody is the founder of Whole Life Services and Whole Life Buying Club and the former executive director of the Farm-to-Consumer Legal Defense Fund. Involved with farming, food, and homesteading, he is author of The Elderberry Book and lives with his wife and five rambunctious kids on a 35-acre farm in Kentucky.