We want to direct you to the right website. Please tell us where you live.
(This is a one-time message unless you reset your location.)
2023 Organic Growers School Spring Conference

Your 35% discount will automatically be applied at checkout (valid until April 1, 2023)
Sign up for our Newsletter to receive book announcements, special offers, and much more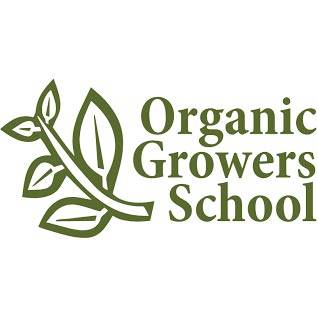 Books from New Society authors speaking at the 2023 Organic Growers School Spring Conference

In this 2nd edition of The Ethical Meat Handbook author Meredith Leigh argues that by assuming responsibility for our food and the route by which it gets there, animals can be an optimal source of food, fiber, and environmental management. Featuring 100+ recipes, and discussions around responsible meat production and economics.
Create beautiful cured meats at home, revel in the delicious combination of craft and thrift, and discover creativity and empowerment through charcuterie practice. Meredith Leigh makes a case for meat preservation both as a means of artistic expression and flavorful eating, in a beautiful, accessible guide for the everyday cook.
Growing in hoophouses reduces the impact of increasingly unpredictable climate on crops, mitigates soil erosion, extends growing seasons, and strengthens regional food supply. The Year-Round Hoophouse teaches how to site, design, and build a hoophouse and successfully grow abundant produce all year in a range of climates.
Sustainable Market Farming is a comprehensive manual for farmers raising organic crops sustainably on a few acres. Targeted at serious growers, this practical book provides profiles of a full range of crops, information about new, efficient techniques and farm-specific business skills to help ensure a successful, profitable enterprise.
Resilient Agriculture, Second Edition explores the latest science on climate risk and resilience through the adaptation stories of award-winning farmers and ranchers to explore the powerful solutions offered by agriculture and food systems designed to restore the natural, human, and social resources that sustain us.
By Jeanine Davis and W. Scott Persons
Growing and Marketing Ginseng, Goldenseal and other Woodland Medicinals is the source for information on the production and sale of shade-loving medicinal herbs. This handbook is a complete guide to cultivation with best-management and business practices, case studies, references and a new section for the home shade gardener.
Additional Books Related to the Topic