Well, today is the last day of our winter sale! So we're going to highlight some seasonal drinks! Today's recipes include a vegan hot cocoa with whipped cream from Hollyhock: Garden to Table and an Irish Cream from Farmsted Chef by John Ivanko and Lisa Kirivist. Wishing all the best of the season to you!
We're happy to offer a 50% discount on all our books, using coupon code READ50 (except New Catalyst titles or titles not yet off press), from November 28 until December 5, 2022, to help you create a thrifty, low-carbon holiday to remember.
Mugs want to be filled by this. Regular hot chocolate wants to be this. Decadence is defined by this. Coconut milk is luscious, thick and creamy and makes for one heck of a fine base for hot cocoa. You can add water to lighten it up a bit, or leave it out for an extra-rich treat. We dare you to drink this with a dollop of Coconut Whipped Cream* (186) and a Double Chocolate Vegan Cookie (171) — can you handle it?
* recipe included below
Ingredients
1¾ cups (400ml can) coconut milk

½–1 cup water or dairy

alternative (optional)

3 tbsp dark cocoa powder

3 tbsp agave or sugar

1 tsp vanilla extract

pinch of salt
Heat coconut milk (and water, if using) in a small pot on medium heat.

Whisk in cocoa powder and agave. Make sure to not boil as the coconut milk will separate.

Remove from heat and add vanilla and salt.
No one should ever be denied their right to eat whipped cream. For far too long, vegans' strawberries have been naked. Their hot chocolate has been topless. The time has come to end this injustice. Coconut milk to the rescue! Separating the cream from the water in a can of coconut milk is the key to this light and fluffy whipped cream. Serve on top of cakes, pies, crumbles and Hot Cocoa-Nut (218). Now you can put whipped cream on all the things you've always wanted to...we're guessing you might have a few things in mind.
Ingredients
1¾ cups (400 ml can) coconut milk (not lite)

1–2 tbsp confectioners' sugar

1 tsp vanilla extract
Place can of coconut milk in the fridge until it is thoroughly chilled, overnight is best.

Open the can of coconut milk. There will be a thick layer of coconut cream that has solidified at the top. Scoop out the coconut cream, stopping when you reach the water below it. Set the water aside and use for another recipe, add to a curry or soup or use in a smoothie.

Place coconut cream in the bowl of a stand mixer and whip on high for about 3–5 minutes. Cream will become fluffy and light with soft peaks. Add powdered sugar and vanilla. It's best to keep this at room temperature until you are ready to serve; keeping it in the fridge will cause it to firm up and lose its whipped cream fluffiness.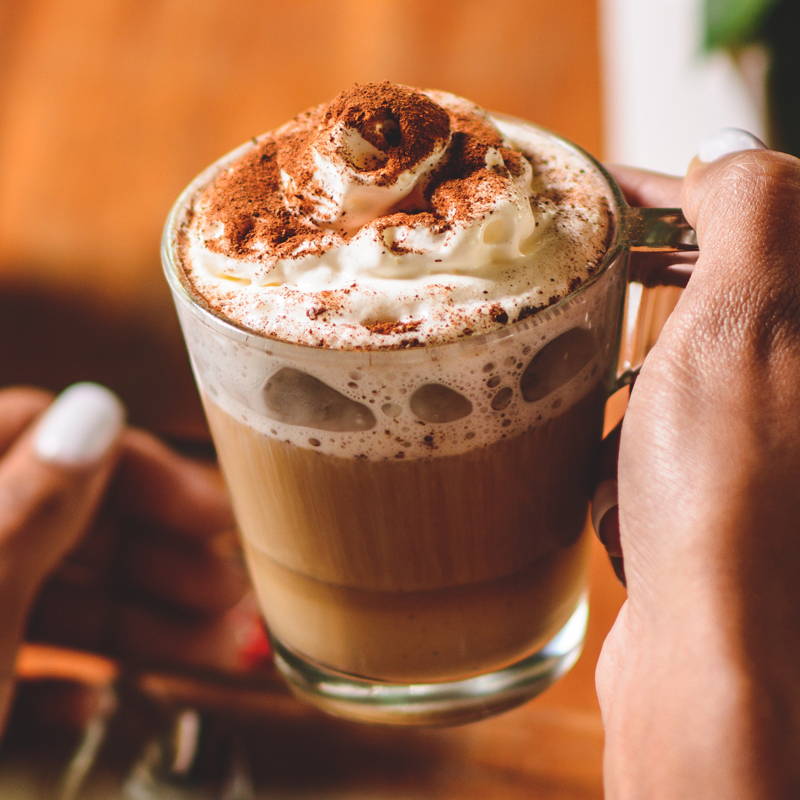 Ingredients
1 c. half & half cream

12/3 c. whiskey (any kind)

1 t. instant coffee powder

1 t. vanilla extract

1 t. almond extract

1 T. cocoa powder

2 T. sugar
Combine all the ingredients in a blender and blend for about 30 seconds. Place in a large glass jar (we use a canning jar).

Keep refrigerated. Give the sealed jar a good shake to remix the ingredients before pouring over ice or adding a splash to coffee.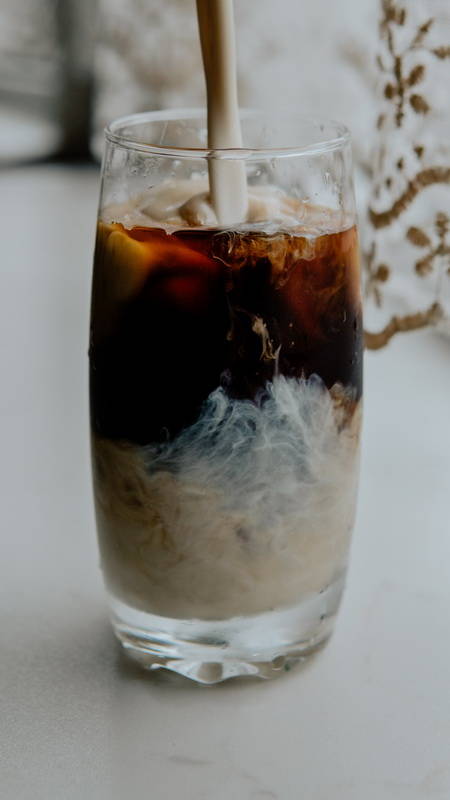 Photo by Hussain Ibrahim on Unsplash